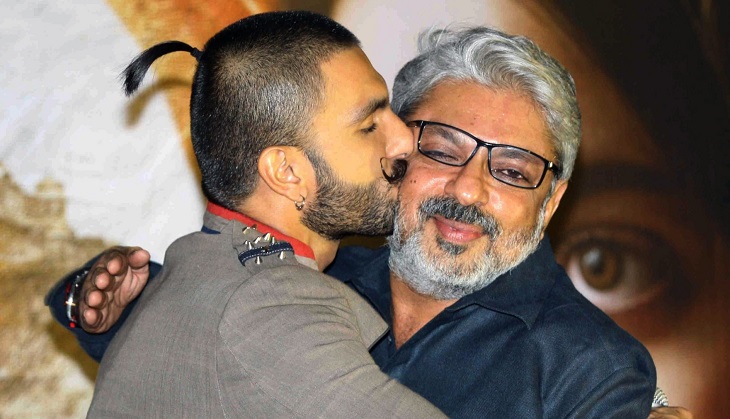 Terming the assault on the sets of Sanjay Leela Bhansali's film "Padmavati" in Jaipur "shocking", production house Viacom18 Motion Pictures has said that it stands by their director and the movie.
Bhansali was roughed up by members of a Rajput community group on Friday, who also stopped the shooting of the film by damaging the set at Jaigarh Fort, alleging that the director was "distorting facts" in the movie which is about Alauddin Khilji's obsession with Rani Padmavati.
"The incident that took place on the sets of Padmavati is shocking; Sanjay Leela Bhansali is a veteran with an acclaimed body of work," Ajit Andhare, Viacom18 Motion Pictures, COO, said in a statement.
"We stand by him and our film which is a celebration of the Rani and what she represented. We truly don't wish to hurt the sentiments of any person or community. We didn't expect this."
"Padmavati" stars Ranveer Singh, Deepika Padukone and Shahid Kapoor.
Bhansali also had strongly condemned the vandalism and assault on the sets of his film and said the incident was "uncalled for" and extremely damaging to the image of the beautiful city.
"We clarify that there is no dream sequence or any objectionable scene between Rani Padmavati and Allauddin Khilji. We have been carefully researching and making the film. In spite of this, the attack on the shoot and crew was uncalled for and was extremely damaging to the image of the beautiful city of Jaipur," he had said.
--
PTI