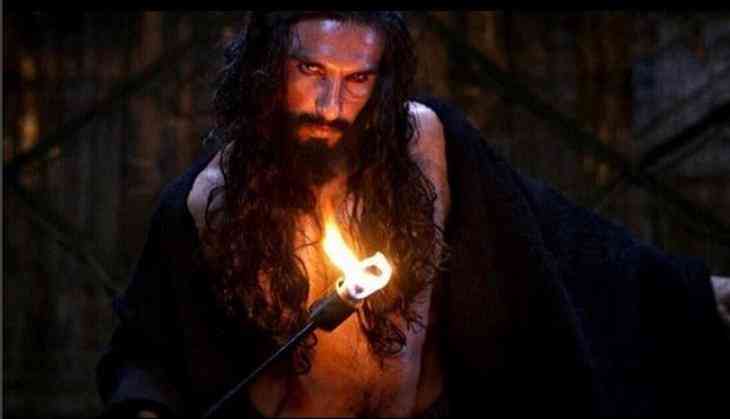 Padmaavat: Ranveer Singh wanted to beat people who attacked Sanjay Leela Bhansali on the film's set
Filmmaker Sanjay Leela Bhansali's film Padmaavat was already in the controversies from its starting and even while shooting for the film Padma Shri director Bhansali was attacked. After this incident, the whole industry was shocked. The last year 2017 some group members of Rajput Karni Sena attacked Bhansali on the sets of Padmaavat in Jaipur.
Some videos and photos of the incident also went viral on social media, now Bollywood actor Ranveer Singh who played the leading villain of the film Alauddin Khilji told that he was full of anger when he heard the same. Ranveer Singh recently in an interview told that he was ready to do fight with those people.
Ranveer told in the interview when he heard about it then he was ready to give a strong reply to them with fighting because he was hurt that those people came to that place where he works and vandalized it. It was a film set where the team worked hard a lot.
Ranveer Said in that interview, "I can't tell you what I felt when the first incident happened, the people around me made me silent. I was ready to go there that how can they do this like it is my workplace. You can't do this in my workplace and you can't beat anyone. You can't beat someone who I worship. After this, I put my whole anger in Alauddin Khilji's character this is what I can do best."
Also Read - Padmaavat Box Office Collection Day 4: Shahid Kapoor got first 100 crores film
Also Read - Padmaavat: 10 reasons why Sanjay Leela Bhansali's film is not what we expected
Well, this is to notice that the film is doing good at the box office and people are praising Ranveer Singh for his brilliant performance in this film.