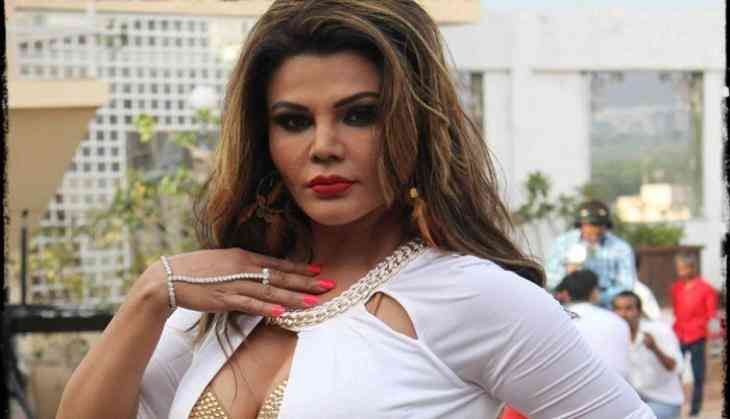 Rakhi Sawant, Bollywood actress and item dancer have never left any chance to be in headlines either for her controversial remark or dance. Recently, she has hit the headlines after commenting on Tanushree Dutta and Nana Patekar controversy. Also, she creates controversy for uploading some vulgar videos or photos.
Once again! Sawant uploaded a weird video on her official Instagram page on 24th October 2018. In the video, she seems to be mocking at the #MeToo movement and all those women who have shared their sexual harassment story publicly that has shaken the Bollywood film industry.
Rakhi Sawant can be seen shaking her legs on the Tamanche Pe Disco song. Before this video, she has also uploaded another video in which she mocked all the women who have been sexually harassed.
In her former video, she said that women should wear a metal chain with a lock around their waist so as to protect themselves from sexual assault at their workplace.
In her recent video, she can be seen dancing in the weirdest way and wearing a metal chain with a locket around her waist.
See her video
Here's the another video that she posted:
Rakhi Sawant has shared this video in the wake of #MeToo campaign, which gained momentum after Tanushree Dutta alleged that Nana Patekar has sexually harassed her during the set of the song from the film Horn Ok Pleassss.
Also Read: Tanushree Dutta-Nana Patekar controversy: Rakhi Sawant received threat calls for supporting Nana Patekar; filed an FIR