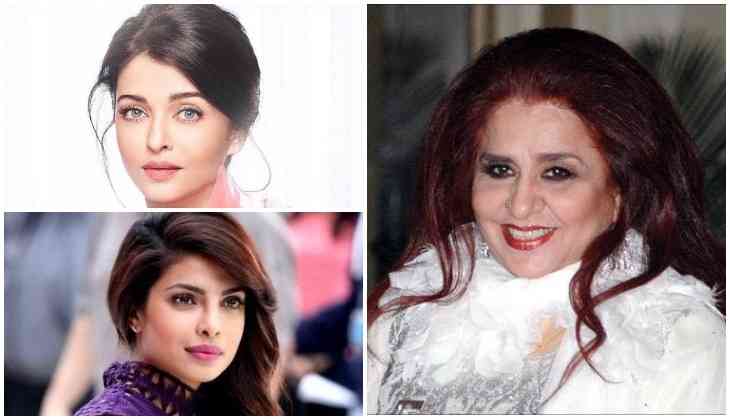 Not Priyanka Chopra, another Miss World Aishwarya Rai to star in Shahnaz Husain biopic
The owner of Shahnaz Herbals Inc. Shahnaz Husain has lived up an elaborate life and it is not a surprise that the Bollywood filmmakers are planning a biopic on the queen of the cosmetic products.
Famous producer Bobby Bedi's daughter Puja Bedi will produce this venture.
Initially, Priyanka Chopra was reportedly being considered for the film following her popularity which she gained through her Hollywood show Quantico. However, Priyanka Chopra turned down the offer as she was mainly concentrating on the third season of Quantico. So the actress is not available to star in any Hindi film.
In the latest development, according to a leading web portal, the producer Puja Bedi has now shown the script of the film to another miss world Aishwarya Rai Bachchan. Even the writer of the script Kamlesh Pandey has said that Aishwarya was always our first choice for the biopic film.
Also Read - Here is the first song of Padmavati, Ghoomar
On the other hand, Shahnaz Husain is also very keen to see Aishwarya Rai Bachchan in her biopic.
The writer of the film Kamlesh Pandey has told Pinkvilla, "But we want the Tehzeeb and Adab of the character to reflect in the actor's DNA. The vocabulary certainly could not be that of the Facebook and Twitter generation. Aishwarya is perfect, keeping in mind all these prerequisites."
Also Read - Gautam Rode engaged to television actress Pankhuri Awasthy
Now, Aishwarya Rai's reaction towards script and the biopic will decide that the fans are going to see her in the biopic or not.