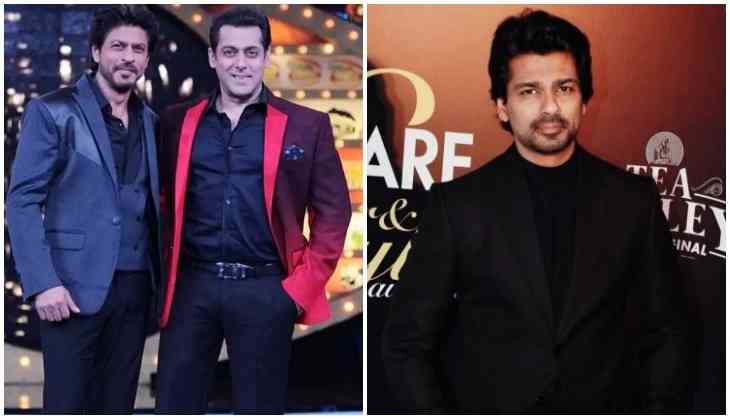 Nikhil Dwivedi slams trollers
As the nation is going through a health crisis because of a novel coronavirus, celebs and people out there are coming forth and contributing to PM Relief Fund. Also, they are encouraging others to help the needy people by contributing their bit to the PM CAREs Fund. Recently Akshay Kumar announced 25 crore donation to PM CAREs Fund.
As soon as this news broke out netizens started questioning biggies of Bollywood i.e Amitabh Bachchan, Salman Khan and Shah Rukh Khan over their contribution to this grave crisis. On seeing this Actor and Producer Nikhil Dwivedi gave all of them a befitting reply on Twitter.
In his tweet, he wrote that Shah Rukh, Salman, Amitabh are very generous people and when it comes to a charity they are always ready to help. He added that fewer people know about Salman's Being Human NGO even he didn't know about it. However, when he observed the organization closely he was startled to know that amount that the organization has spent. He also added that SRK and Amitabh also spends a substantial amount.
Also Read: Kanika Kapoor shares emotional message for her fans says 'not in ICU'
SalmanKhan's BeingHuman foundation works round the year. Once, I myself was sceptical of it. In recent years I hd the opportunity of observing it closely& was pleasantly shockd at the kind of monies it spent. Its a sincere charity. SRK spends substantially too. So does MrBachchan https://t.co/369lOmb4EQ

— Nikhil Dwivedi (@Nikhil_Dwivedi) March 28, 2020
Well, those who don't know then let us tell you that Salman has taken the responsibility of 25,000 daily wage workers from industry in this tough time. He didn't want this news to come out as he doesn't like doing charity for publicity however it got leaked and now its in front of you all.
Also Read: Do you know Disha Patani once dated Parth Samthaan; had ugly break-up?