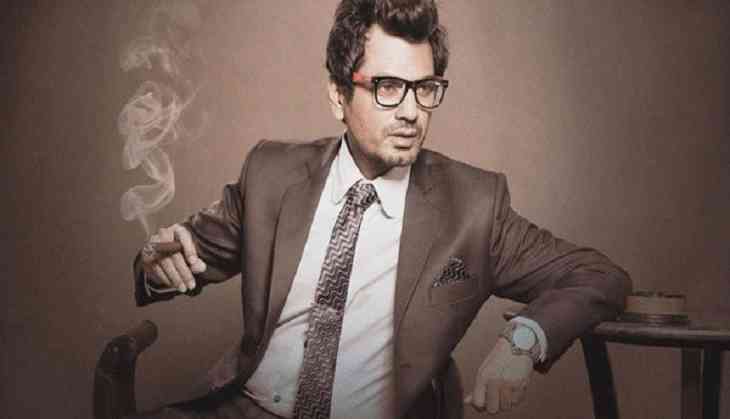 The Gangs of Wasseypur star, Nawazuddin Siddhiqui has always been low key when it comes to personal life. However, the 43 years old actor, has opened up about his relationships and love life to a great extent in his biography, 'An Ordinary life: A memoir.' We have always seen the actor in exceptionally intense roles and cannot imagine him to be quite a romantic. A video did went viral few months back when director Anurag Kashyap revealed that Nawazuddin and former Miss India were a couple. The star has himself exposed few of his secrets and now that the cat is out of the bag, here are five revealations that Nawazuddin made about his love life.
1. Nawazuddin Siddhiqui's affair with Niharika Singh, Miss Lovely actress
The co- actors of Miss Lovely, Niharika and Nawazuddin were in a relationship for one and a half year. The affair started when Niharika invited Nawaz for a dinner to her house where she had already lit 100 of candles and was fur-clad, all for Nawaz. He confessed that she was looking ravishing and then they went straight to the bedroom. Then began the passionate affair of Nawaz's life.
2. Nawaz confessed that he was acted selfish in his relationship
The star was brave enough to accept that he has been selfish in his relationship which led to Niharika and his break up. His only motive was: Go to her house, make love and then leave.
Siddhiqui also said that he was not a romantic guy and as all girls want their man to be lovey-dovey, Niharika expected the same from him.
3. One night stand with a waitress
It would be alot to say Nawazuddin got lucky in New York City. He was in a café with his friend when he caught a waitress staring at him. She had recognized him from his movie 'The Lunchbox.' Further talking about the incident, he said, that what happens in New York stays in New York.
4. He wanted to marry Suzanne, a Jewish girl
There was time when Nawazuddin was in a live in relationship with a Jewish girl, who flew all the way to Mumbai to live with him. They were in a very loving relationship, just when he was about to pop the question, she said that it is divorce season in my country. Nawaz understood that she was afraid to get married and when her visa expired she returned to New York.
5. The first heartbreak of his life
While performing a play in Mumbai he met the love of his life Sunita. They were head over heels in love for a long time. Then one day, Sunita left for a vacation to her hometown and when she returned, she started avoiding Nawaz. This sadly broke his heart and he even wanted to attempt suicide.
Also read: http://www.catchnews.com/bollywood-news/you-will-be-surprised-to-know-nawazuddin-siddiqui-s-fees-for-his-next-film-86552.html