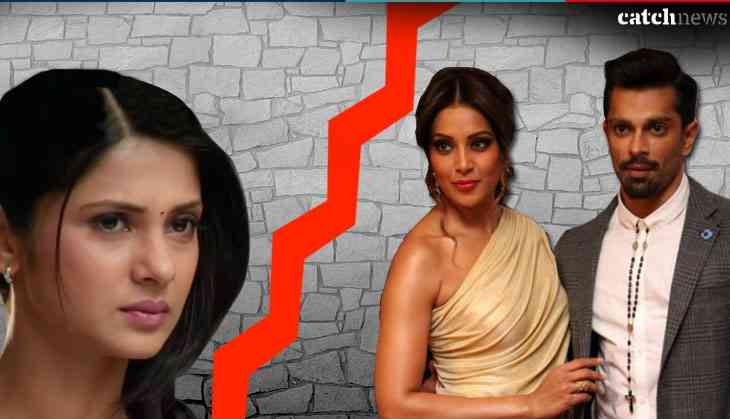 It is generally said that 'couples are made in heaven' and we believe that is true too. Sometimes in life you fall in love not once but twice too but no one can stop you from achieving what is yours and same is the scene of Television actor Karan Singh Grover who after marrying twice got married to Bollywood actress Bipasha Basu and shocked everyone with his third marriage.
Bipasha and Karan popularily known as the 'Monkey Couple' are celebrating their 2nd marriage anniversary as they got married to each other on April 30, 2018. Ever since they are together, people leave no chance to talk about their relationship and wether it will be successful or not since Karan previously had two failed marriages one with Shraddha Nigam and the second with popular actress Jennifer Winget.
Karan and Shraddha got married to each other on 2 December 2008 but soon their relationship did not work and they both decided to separate with each other. Next, he got married to Jennifer in the year 2012 but in the year 2014, news started to pour in that they both have decided to get separate that bought a shock to their fans.
ALSO READ: Bepannah: Jennifer Winget opens up about her present relationship with ex-husband Karan Singh Grover and it is surprising
Later, Bipasha and Karan started, after acting together in film Alone, fell in love with each other and started hanging out with each other. Well, they both decided to take their relationship to the next step and decided to get married to each other and so they did and everyone became a fan of their way of marriage.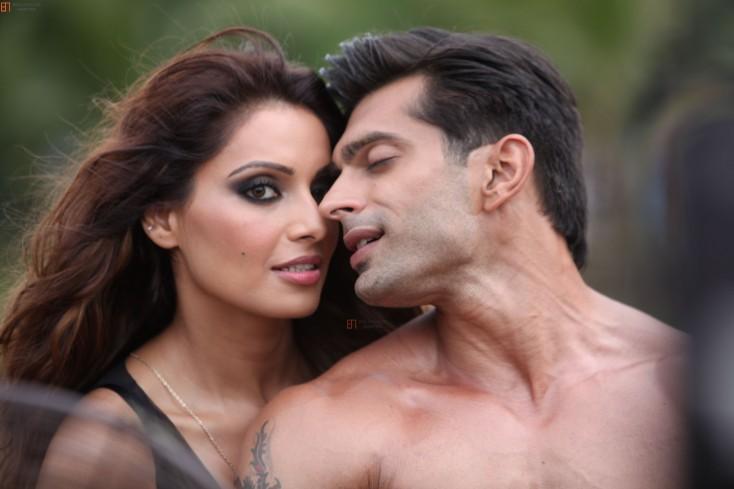 Still from Alone movie
Well, it wasn't easy for Bipasha since she had to hear a lot about Karan but she proved that his love for her is true. When Bips was once asked about the time when Karan asked her about marriage, then she said, "Well, I believed in marriage, but I never thought I would get married. So when he proposed, my first reaction was... 'what are you telling me?' And..."
She was even asked about how she felt when she came to know that the previous marriages of her hubsand has failed and if Jennifer or Shraddha affect her to which she said that they don't bother her anymore because she understands his story and journey.
ALSO READ: Bepannah actress Jennifer Winget looks like modern Dimple Kapadia wearing a sexy polka-dot dress; see pics
Further she said, I believe that everyone has a journey, and it is very easy for anyone to exclaim, "Oh...this is his third marriage, nahin chalega... divorce ho jaayega." I tell people that you have to be in someone's shoes to know their story and understand their journey. This world is full of cynics, and thankfully, I have never been cynical no matter what has happened in my life. I have always been a believer. And Karan is like that, too. I feel I am lucky, as I live only for love. And no man has given me more love and respect than Karan. I might not be looking for the same thing in marriage, like others do. I have my own checklist, and I have ticked my boxes accordingly. And I believe you can't judge anyone for their bad relationships. I have had bad relationships, and I could have been easily married twice. The relationship could have been as deep, but I didn't fall into the legality and that is the only difference. You can't condemn someone on the basis of a piece of paper."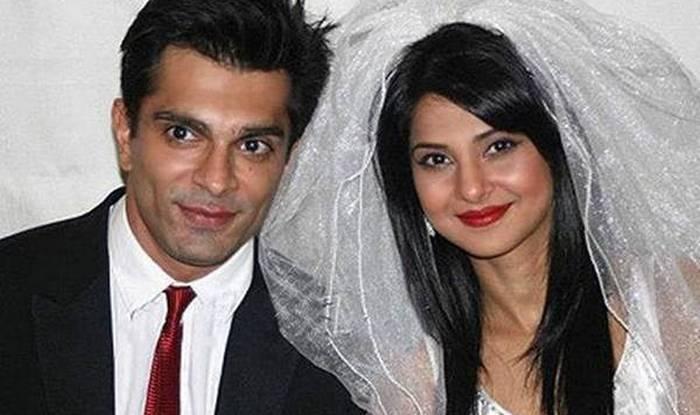 Karan and Jennifer

Well, it seems that they surely understand each other quite well and rather than thinking about what happened in the past they are focussing on their present and their future. We wish the couple a very happy anniversary and a long journey of togetherness!
ALSO READ: Here's what Jennifer Winget and ex-husband Karan Singh Grover have to say about the future of their son post their divorce