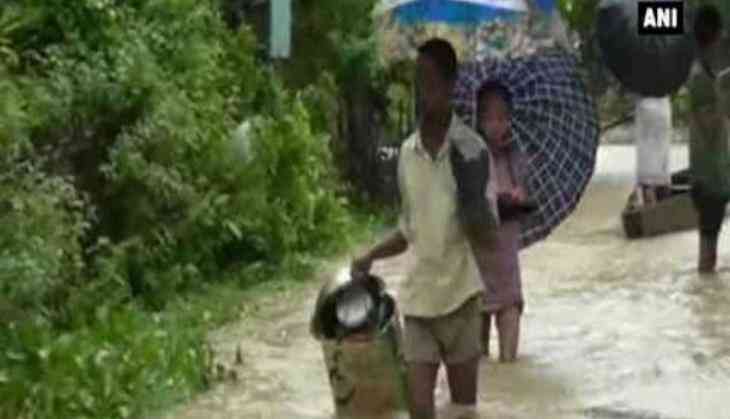 Loss of life doesn't make news unless dramatic: Papon on Assam floods
Singer Papon Angraag has shown his unhappiness with the government over the Assam floods and said that loss of human and animal life does not make headlines unless it is dramatic.
Papon on Tuesday night took to Twitter to write: "People dying like nobody's business in Assam floods every year! This year is (maybe) even worse! It's so sad the government can't plan better!"
"Kids becoming orphans, parents watching their kids die, wild animals helplessly dying, 13 lakh people affected! We just wait to pray!" he added.
The "Te Amo" crooner also said that floods have caused over 40 deaths and affected 16 lakh people so far as the gushing waters of the Brahmaputra river and its tributaries brought 23 districts under water since Monday.
"Loss of Human and Animal life doesn't make the news unless it's dramatic! By the way, 40 deaths (human) and 16 lakh people affected so far in Assam floods 2017," he tweeted.
It is reported that nearly 50,000 people from 2,498 villages have left their homes and taken shelter in temporary relief camps set up in schools, government buildings and on embankments in 16 of the worst-hit districts.
-IANS