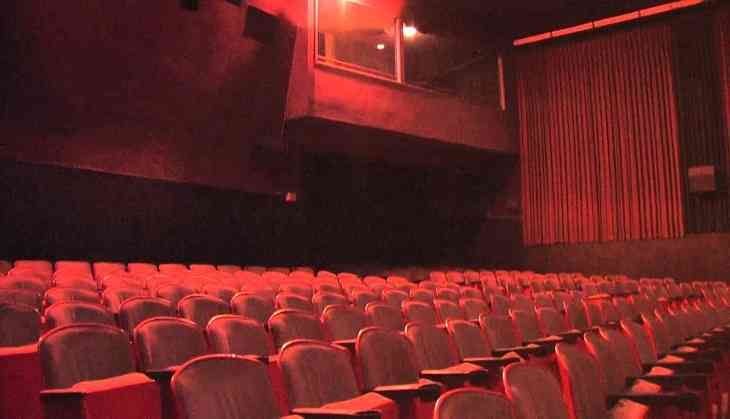 Single Screen Cinema Hall
Over the past few years, several iconic single screen theatres across the country have downed the curtains due to lack of audiences in the auditorium. Be it Regal, New Empire, Liberty or New Excelsior, the owners of all cinema halls have complained about the declining footfalls to be the major reason for the closure.
Out of the 52 weeks in a year, the cinema owners get some sort of respite only when a Salman Khan or Aamir Khan Starrer releases as apart from the two stars, none have quite managed to churn out films that appeal to all section of audiences.
As the single screens majorly cater to lower middle class audience of our nation, there is an instant disconnect of the audiences from films tackling issues not set within the country.
While the cinema in India is progressing in terms of technicalities, the directors and writers in an attempt to go international have ignored a very important audience base. Despite 16 hit films in 2016, only 3 of them i.e. Baaghi, Sultan and Dangal, found acceptance from the single screen audiences.
On the other hand, dozen of them that include big films Airlift, Fan, Rustom, Ae Dil Hai Mushkil failed to get any sort of acceptance from single screen audiences.
The shift in genre of film-making has resulted in a considerable drop of footfalls at single screens which has forced the owner to shut their shops. While almost all single screens in India have massive capacity to accommodate over 1000 people, the cinema owners have screened film with occupancy as low as 10 to 12 people.
Be it houseful or merely 10 % occupancy, the administration expense for the cinema owners remains the same. Out of the 52 weeks, the houseful board is up for not more than 5 week which explains the magnitude of loss suffered by most of them.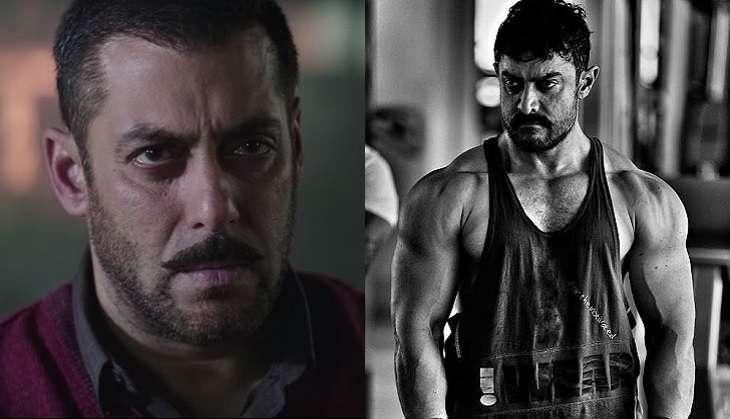 Salman Khan and Aamir Khan
To make good the losses, several cinema owners (especially in interiors) have opted to screen Bhojpuri and B-Grade films to generate some of revenue.
The functioning of single screens in India is yet another issue that leads to massive outflow of money as compared to negligible inflow.
In single screens from interiors, distributors have to pay a fixed rental to occupy the screen space for his film on weekly basis. After deducting the single screen rentals, the entire net collections belong to the distributor. Since there are barely any universal films made in India, there are several sub-distributors who take advantage of this situation by getting a screen on rent for extremely low amount even for biggest of the film.
The exorbitantly high tax rates further ads on to the vows as the single screen owners have to pay entertainment tax on ticket sales.
The condition of one's set in metros is even worse. The exhibitors pay taxes on the ticket sales and retain merely 50% of the Nett Income as rest of it is taken away by the distributors. There are times when the cost of screening a film is much higher than the revenue generated from it. To put the things to perspective in an equation:
In Interiors:
Exhibitor Income = Fixed Rental
Exhibitor Expense = Entertainment Tax + Administration Expense
Distributor Income = Tickets Sold * Cost/Ticket – Taxes
In Metros:
Exhibitor Income = 50 % of Nett Collection
Exhibitor Expense = Entertainment Tax + Administration Expense
Distributor Income = 50 % of Nett Collection
To look from another perspective, the single screen owners are to be blamed themselves as well due to poor services offered in the cinema hall. The broken seats, unhygienic canteens and stinky washrooms are few factors that keep the family audiences away from a theatrical venture.
Objectively, apart from quality of films being made in India, the family outings for films over the years have reduced because of two reasons:
Poor quality of service in Single Screens despite low ticket rates.
Exorbitantly high ticket rates in Multiplexes.
What can be the solution to fight this?
For increasing footfalls, it is essential to sell tickets at affordable rate thereby ensuring that film-viewing isn't a luxury for audiences. Given the manner in which multiplexes are functioning in India, a decline in ticket rates looks difficult. However, the single screens can act as major game changers for this industry by upgrading themselves.
There have been several iconic single screens like Liberty and New Excelsior which saw a revamp by improving the seating, sound quality and overall ambience of the cinema hall by shelling out minimal amount. By offering good cinematic experience at low rates, the single screens might automatically be revived as audiences would not mind spending Rs 100 to 150 on a lesser appealing film provided that there is a sense of safety and security.
There as a time in 90's when family audience was reluctant to visit cinema halls due to unhygienic conditions and Sooraj Barjatya's Hum Aapke Hai Koun proved to be a game changer as the director refused to give the film prints to cinema owners who didn't upgrade the seating and sound quality of their theatre.
Initially merely 6 to 7 theatres across India agreed to the terms and condition however given the gigantic response for the film tickets, most of them upgraded the ambience within which played a major role in getting family audiences back in cinema halls.
The film which released in 6 to 7 went on to be screened on nearly 700 cinema halls proving the film's mettle. It is about time we get a modern day Hum Aapke Hai Koun which changes the dynamic of Indian Cinema.
Or may be the big producers and actors join hand to upgrade the quality of single screens in India as that isn't quite an uphill task for the biggies who earn over Rs 100 crore in a year.