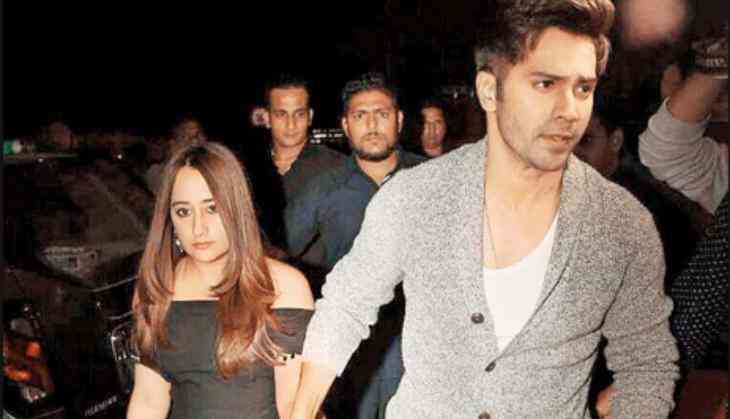 It's over for Varun Dhawan and Natasha Dalal and this actress is believed to be the reason
It is a very famous quote in the film industry that relationships don't run for a long time. But Bollywood next-gen superstar Varun Dhawan has proved it wrong many times with his girlfriend Natasha Dalal.
The couple bonded well and always remained close despite lots of speculations and rumours regarding them. However, now it looks like that the couple is moving towards a breakup.
It is very shocking and surely many of Varun fans will not accept it easily but according to a leading daily, they both are planning to call it off as all is not going well in the relationship. Recently, Varun attended Anil Kapoor's birthday bash in New York without Natasha Dalal, she was in Bangkok with her friends.
A source has told that earlier Natasha wanted to marry him but David Dhawan clearly said Varun to concentrate on his career first, since then they were just in a relationship. But it looks like that they both have decided to take a break.
Also Read - Oh no! Aishwarya Rai Bachchan is not keen to work with Shah Rukh Khan again
The source also has told a different story and that is the Taapsee Pannu chapter. According to the source, Natasha was very upset with Varun because of her closeness with Taapsee during Judwaa 2. Natasha has spotted both of them too close many times on the sets and rehearsals of the film.
Also Read - Confirmed! Sridevi's daughter Jhanvi Kapoor to make debut from Mr India 2 alongside her mother
While the rumours about the breakup are in the air, there has been no confirmation regarding the same. Varun Dhawan had once said in No Filter Neha show, "I have never hidden about my relationship, I have been spotted at several occasions. I have never spoken about it openly, that's because the media makes different stuff and versions with it. They make you fight, break up, patch up, this and that."