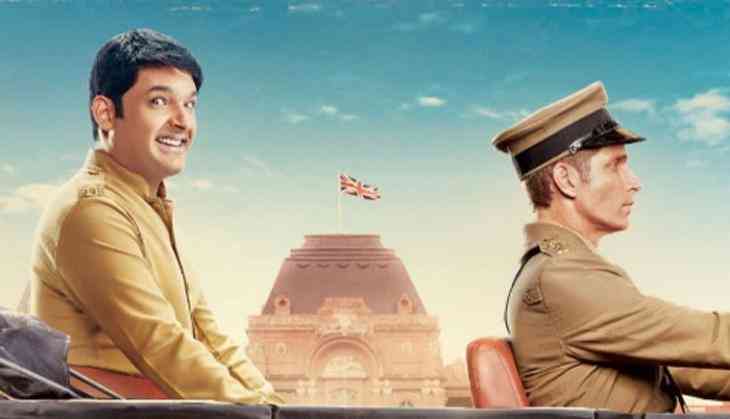 Is Kapil Sharma playing the role of a 'Gay' in Firangi?
Bollywood actor and television comedian Kapil Sharma is famous for making people laugh and his show 'The Kapil Sharma Show' is the best source of it. Now the star who made his Bollywood debut from the film Kis Kis Ko Pyaar Karun is ready for the release of his next film Firangi. The film Firangi is slated to hit the screens on 24th November 2017.
According to some reports, this role what Kapil Sharma has played in his film Firangi is slightly different from his zone. According to a source, people know Kapil mostly as a comedian but there are a very few people who know Kapil is a master of other genres as well.
Now the fans will get shocked to know that Kapil is all set to play a 'Gay' character in the film Firangi.
Kapil Sharma in a recent interview to India.Com told, "I have to behave like the warrior Arjun in the film, which is the man in the women's body. To make it perfect I had to learn all talks and walks of a woman. Even I have to learn the way how to wear 'Ghaghra-Choli','
India.Com has quoted Kapil, "By the end of it, without even realising, I sometimes used to walk and talk in a certain way for people around me to mistake me as gay. I also had a few men try to get over-friendly. But then I spoke to them and cleared the doubts."
This is to notice that after Firangi, Kapil Sharma is all set to play his first negative role in his next untitled film.