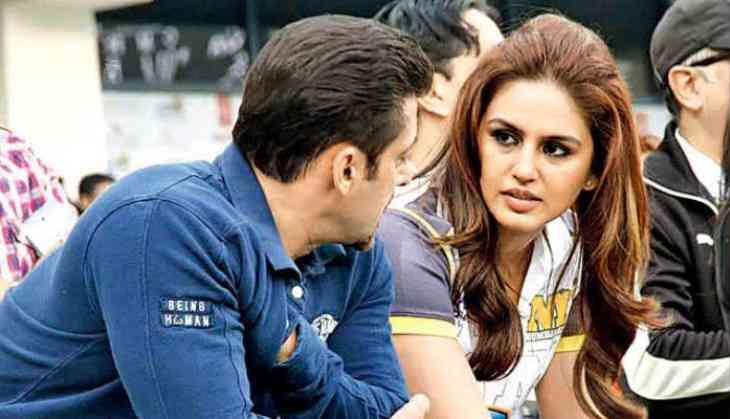 Huma Qureshi bemused over people's rigid ideologies, food habits
Actress Huma Qureshi said she is baffled by how people divide others on the basis of their rigid ideologies and food habits.
The 30-year-old actress said such people need medical help.
When pointed out that people in the country are still judged on the basis of their ideologies and which meat they eat, Huma told reporters here, "It's sad. We haven't really learnt. It's really sad, baffling. I think people who talk like that need medical help, this is my personal opinion.
"I don't think any God, religion, country, or the idea of the nation should divide, it should unify. You should look at the unifying forces, like music, poetry, dance, culture and food," she said.
The "Gangs of Wasseypur" actress said she grew up in a more secular way and cannot fathom how can people hold such an "extreme point of view."
"I've grown up in a more secular way. I was raised a Muslim but I've played Krishna in Janmashtami, in our school and colony skits. We used to celebrate Diwali, Holi and Eid with equal fun," said Huma at the trailer launch of her upcoming film "Partition: 1947".
"When you can be together and have the best of all the worlds, why choose to take such an extreme point of view and miss out on these beautiful experiences and lovely friends? I think people who take such an extreme point of view, have either an ulterior motive or need medical help."
Directed by British-Indian filmmaker Gurinder Chaddha, the film, previously titled "Viceroy's House", is set in 1947 and revolves around Partition.
When asked if the film will have a release in Pakistan, Reliance Entertainment's Chief Operating Officer, Shibasish Sarkar, said they were waiting for the censor clearance.
"It has been sent to the censor (board) if they clear it, we will have a Pakistan release. But we are having a Bangladesh release," he said.
"The Partition history is as much relevant on the western side as on the eastern. Bangladesh has cleared it, and it will release probably on the same day," he said.
The film is scheduled to release on August 18.
-PTI