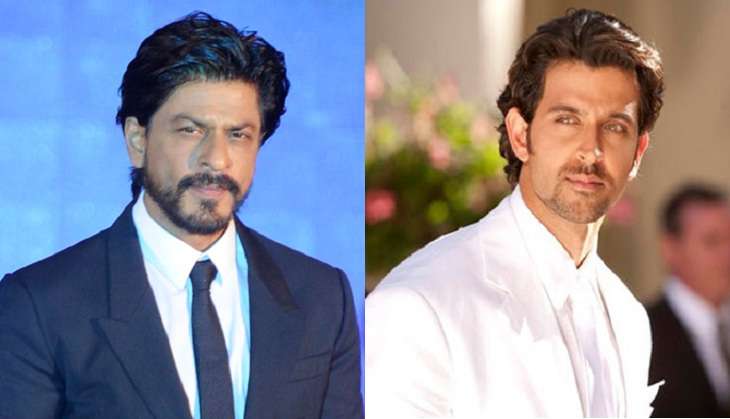 The weekend of Christmas 2015 had witnessed the clash between SRK's Dilwale and Sanjay Leela Bhansali's Bajirao Mastani. While Dilwale was distributed by Red Chillies Entertainment, Bajirao Mastani had the backing from a big studio like Eros International.
Despite clubbing Bajirao Mastani with Bajrangi Bhaijaan, it was Shah Rukh Khan's Dilwale which had a substantial lead over the Sanjay Leela Bhansali film. While Dilwale released on nearly 3200 screens, Bhansali's film released in around 2600 screens, which included the single screens.
Cut to 2017! Shah Rukh Khan's Raees is all set to lock horns with Hrithik Roshan's Kaabil at the Box-Office. As per early trends, Kaabil has managed to get nearly equal screens at cinema halls across the country. To everyone's surprise, the movie has also bagged screenings at substantial single screens. Sample this:
The biggest single screen in Rajasthan, Raj Mandir has allotted 4 shows to Kaabil as against 0 to Raees. Chandan Cinema in Mumbai has opted for an equal show count i.e. 2 for Raees and 2 for Kaabil.
The screen divide has surprised many in the industry as most expected Raees to have a reasonable lead over Kaabil in this department. Despite studio culture taking over, Rakesh Roshan is the only person in the industry alongside YRF, who produces and distributes his own films. Over the years, the senior Roshan has built a massive trust amongst the distributors and exhibitors across the country by delivering several blockbusters.
When Kites produced by Rakesh Roshan flopped at the Box-Office, many distributors lost a lot of money. As a goodwill gesture to compensate for losses, Roshan pre-sold the distribution rights of Krrish 3 to them at a very reasonable rate of Rs 45 crore.
Upon its release, the distributors didn't not only cover up for the past losses, but also made a huge amount of profit. The distributors earned around Rs 103 crore from the film thereby entailing a massive profit of Rs 58 crore. Apart from distributors, Rakesh Roshan also made a good amount money from Krrish 3.
Kaabil is Roshan's first film after Krrish 3 and the producer has shown a lot of confidence in the content of the film. Just when he felt that the distributors and exhibitors are not too sure about the content of Kaabil, he organised a 50 minute special screening of the film for them to gain their trust. And the results of the screening are visible as the revenge drama has stood its ground against Raees.