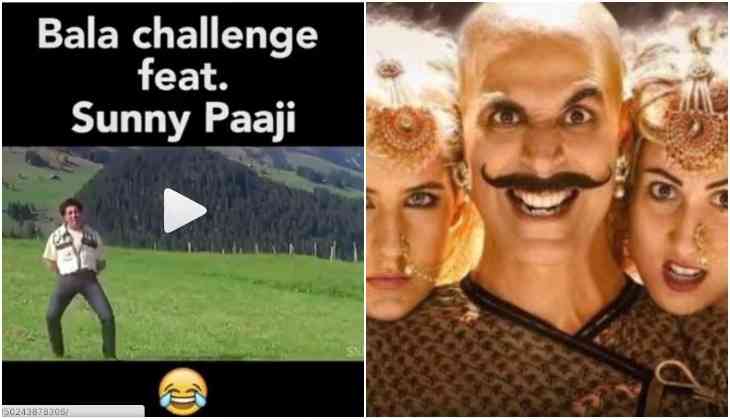 Sunny Deol bala Challenge
The internet is in all in the flavour of Akshay Kumar's 'Bala Challenge', day by day celebrities are posting their videos of Akshay Kumar's dance moves from Bala song. In between of that we have seen several celebrities taking up the Bala challenge but what made us win the hearts is the way one video of Sunny Deol has edited on Bala song.
Actually, one video of Sunny Deol and Karisma Kapoor's song from Jeet is going viral but with a twist. Someone has replaced the original music from the video and edited it to Akshay's Bala song.
Interestingly, like that, we also found some more interesting and hilarious video on Bala challenge that will surely make your day.
On the other hand, Akshay Kumar and Riteish Deshmukh's fourth installement franchise film Housefull having Bobby Deol, Kriti Sanon, Kriti Kharbanda, Pooja Hegde and others will hit the screens on 25th October. The film will release on the grand weekend of Diwali and it will help the film to break all the records.
Also Read - Malaika Arora Birthday: Boyfriend Arjun Kapoor says it all with kiss and perfect selfie