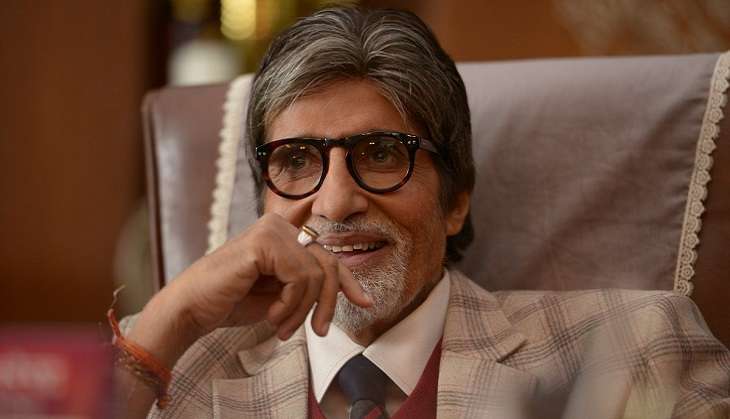 Amitabh Bachchan turns 74 on 11 October 2016. Here are 12 lesser-known facts about the cine veteran who remains at the top of his game even today.
1. When Bachchan began his career in films, he was written off even before the release of his first film, Saat Hindustani. The late 1960s was the era of Shammi Kapoor-Rajesh Khanna musicals and the lanky newcomer with the unfashionable hairstyle got the cold shoulder from producers he had approached for work. His illustrious surname (father Harisvanshrai Bachchan was a renowned Hindi poet; mother Teji Bachchan was a close associate of the Nehru-Gandhi family) got him an audience, but few offers.
2. Bachchan says he had left his job as an executive in a Kolkata firm and came to Mumbai with his driver's license. The license was his safety net -- if pushed into a corner, he says he could have always worked as a taxi driver.
3. Music director Anandji, who has been on countless shows across the world with Amitabh, says the budding actor was nicknamed Tiger by his friends in those early days.
4. Most of his early films were not a success. Bachchan was thrown out of a film Duniya Kya Jaane, which co-starred Rekha, and replaced with Sanjay Khan.
5. He shot into stardom with Zanjeer (1973) and a string of blockbusters thereafter made Amitabh a superstar. In 1978, he had four superhits -- Don, Kasme Vaade, Trishul and Muqaddar Ka Sikandar - released within a span of around six months!
6. The true dimensions of the Amitabh cult status became evident when the actor suffered an on-the-sets accident during the shooting of Manmohan Desai's Coolie in Bangalore, and it proved to be near fatal. It seemed as though the entire country had stopped in its tracks in 1982, but Amitabh, then 40, pulled off a recovery.
7. He has a penchant for designer glares and wristwatches.
8. Despite box office successes like Aaj Ka Arjun ('90) and Hum ('91), he chose to voluntarily take a hiatus from acting after Khuda Gawah ('92).
9. When Bachchan returned to the movies with the Mehul Kumar-directed action flick, Mrityudaata (1997), the film suffered a quiet death. In 1999 alone, Bachchan starred in four box office disappointments -- Lal Badshah, Kohram, Hindustan Ki Kasam and Sooryavansham.
10. When he was down and out, Bachchan quelled his ego and went across to old friend Yash Chopra's house and asked for a suitable role. Yash Chopra offered him Mohabbatein. At a time when it was considered infra dig for film stars to appear on TV, Bachchan agreed to helm a quiz show Kaun Banega Crorepati, the Indian version of Who Wants To Be A Millionaire. The super success of the show dramatically turned his career around and he has scaled fresh heights in the last 15 years.
11. Hotshot director Karan Johar says, "My mother (Hiroo Johar) always told me, 'Karan, he is one person I have known since we were in college in Dehradun. I want you to touch his feet whenever you meet him.' And that's what I have always done since I was young."
12. John Abraham, who worked with Bachchan in Aetbaar (2004), says, "When I got carried away in my bid to be realistic and almost hit him during a fight sequence for the film, director Vikram Bhatt cautioned me to be careful, saying, 'Amitabh Bachchan is a national treasure'."
-- Sourced from Dinesh Raheja (Editor - Bollywood News Services)