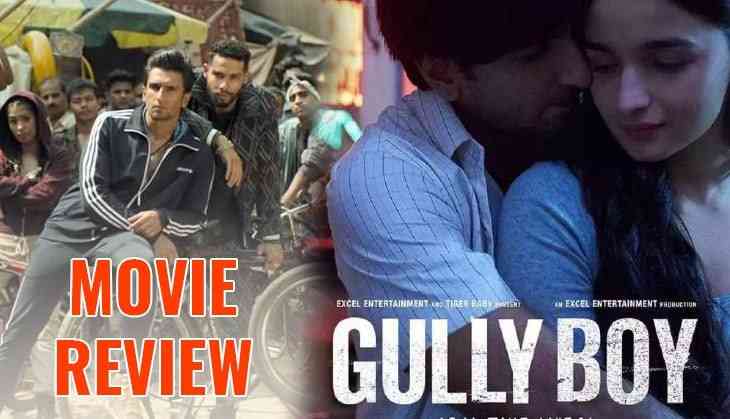 Gully Boy Movie Review: Zoya Akhtar directorial Gully Boy after travelling from Berlin Film Festival has now reached to Indian cinemas. Zoya who is known for making films like Dil Dhadakne Do and Zindagi Milegi Dobara has this time totally gone opposite his genre with an inspiring story of a rapper from the streets of Mumbai.
Movie Name - Gully Boy
Star Cast - Ranveer Singh, Alia Bhatt, Kalki Koechlin, Siddhant Chaturvedi, Sheeba Chaddha, Amruta Subhash, Vijay Raaz, Vijay Verma
Director - Zoya Akhtar
Producer - Farhan Akhtar, Ritesh Sidhwani, and Zoya Akhtar
Music - Divine, Naezy, Rishi Rich, Dub Sharma and others
Genre - Musical Drama
Critics Rating - 3.5 stars
STORY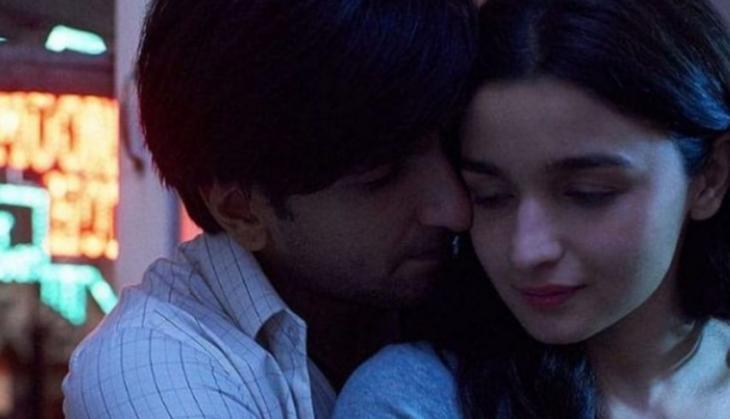 Gully Boy
The story of the film is about Murad (Ranveer Singh) who lives in Dharavi of Mumbai with his family and extra family his father's another wife. He is not happy with his life and struggles what his family is going through every day. While on the other hand, he is in a relationship with Safeena Ali (Alia Bhatt) from last 9 years but because of his society and other dramas they are not able to accept their love publicly.
However, one day in college, Murad meets MC Sher (Siddhant Chaturvedi) a rapper whose rap style inspires Murad a lot. After some meeting, MC Sher asks Murad to sing for his own and helps him to introduce in the music industry. While in between that the poverty hits Murad and his family and then the journey of being a poor street boy to hit rapper Gully boy starts with lots of ups and downs.
DIRECTION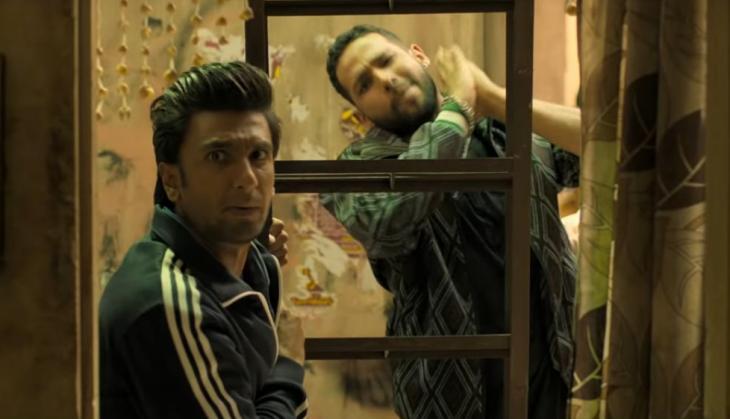 Gully Boy
Zoya Akhtar who made films Dil Dhadakne Do and Zindagi Na Milegi Dobara made her Bollywood debut with film Luck By Chance. Luck By Chance was a story of a struggling actor and this time in Gully Boy she came up with a story of a struggling street rapper who wants to be big in the music industry.
We have seen Zoya Akhtar's work in her past films but let me tell you that this Zoya has totally gone different from his image and his direction ability. Zoya has gone into reality to show the poverty and struggle of street rappers in Dharavi and other places. She did not just show the struggle, but also the crime and other things that have hit the people of Dharavi. Keeping all the struggle in mind, she also has glorified the street rappers and the stardom of rappers in India.
PERFORMANCES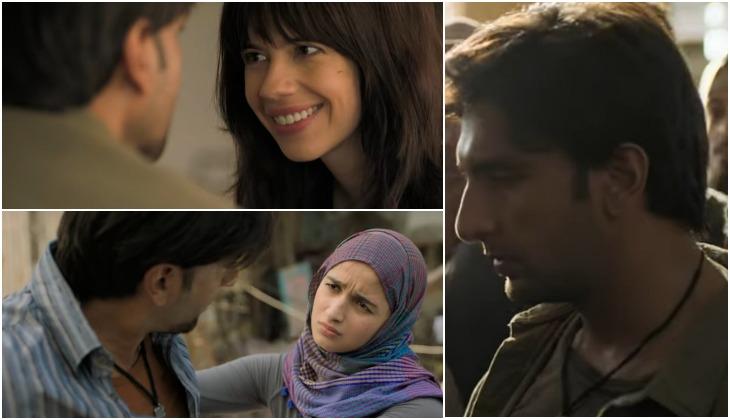 Gully Boy
Ranveer Singh is something else an I would he is one of the finest actors of the current generation. Ranveer is just proving that give him anything he will just shine from it. Ranveer Singh as Murad has just entered our hearts and his performance is on top notch, I would say the finest of him in current time. From the first frame, you will just believe that Ranveer is Murad living in poverty and struggling for music. Ranveer Singh, you are magic.
Alia Bhatt played the role of Safeena, a Muslim girl who has her own struggle of living an unfreedom life. She is bonded with the rules that her parents have created for her and the way have asked her to live her life. Alia Bhatt is a star who knows acting much better than others, you can say that she is getting chances because of Karan Johar but you can't snatch a thing that she is exceptionally talented.
Kalki Koechlin has a very short role but her role is quite mature enough to understand. She is rich and a music student but she has her own fight against the inequality between rich and poor and several other things. Kalki is quite good in her role.
Siddhant Chaturvedi played the role of MC Sher a hit rapper and DJ who is the best help for Murad in his career. Not in a single frame you will realize that it is his first 70mm screen presence and his role has written quite well that everyone needed a friend like MC Sher. You will just love him and there is no doubt if he turns out the surprise package of the film.
MUSIC
The music has been always a strength for musical dramas and this time also music has played an important role in the film. Zoya has brought a different kind of music or maybe the one of new kind of music to her film. She has taken different artists and their songs have been quite good in the film. Especially the songs like Apna Time Aayega, Meri Gully Mein, Asli Hip Hop, Azaadi and Doorie have already hit at the chartbusters.
VERDICT
This is an inspiring story for many and it will just make you think once again about your life and career. A perfect film for the watch, and another on the list of films like Tamasha, Rockstar and others. Go watch it whenever you get free time for Ranveer Singh, Alia Bhatt, and Zoya Akhtar's best performances so far.