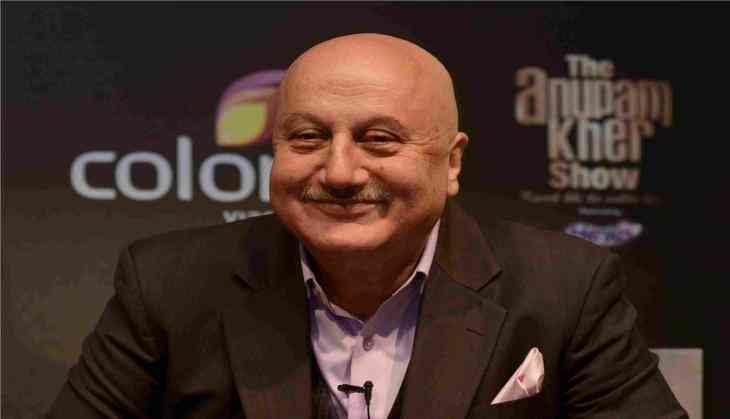 Bollywood celebrities like Anupam Kher and Riteish Deshmukh have welcomed the "new road" - Goods and Services Tax (GST), which is India's biggest tax reform since Independence.
The reform was rolled out past midnight on Friday in the precincts of the hallowed Central Hall of Parliament to usher in a new indirect tax regime.
Here is what the celebrities had to say:
* Anupam Kher: Chashme ka number jab badalta hai toh ek-do din lagta hai adjust karne mein. Bahut he saadhaaran/uttam vyakhya pradhaanmantri Narendra Modi. (When the number of your specs change, it takes a day or two to adjust. What a simple but apt sentence by Prime Minister Narendra Modi. GST tryst.
* Riteish Deshmukh: GST .... a new road. One step at a time and we will get there.
* Papon Angaraag: Woke up in the world of GST! Still in one piece though! How is the world outside?
* Aditi Rao Hydari: For all the love I received from the Tamil audience… The taxes and GST will be the death of cinema. Tamil film industry. Stand united. Dear GST... welcome to our lives! please be kind and please be fair... and please be reliable!
* Goldie Behl: GST a new start! One nation one tax no longer will we be in the dark about where our money is going n unified rates all over the country.
* Avinash Das: Explained: the short, medium and long-term fallout of India's GST.
* Ranvir Shorey: It's taken us 70 years to get to one nation, one tax! Next stop: One nation, one civil code. Jai Hind. GST.
* Vivek Agnihotri: Those who don't understand GST oppose it. Pallavi Joshi, Rahul Roushan explain it so simply that it'll make you smile.
* Ashwin Mushran: And there it is. Rest of the world on GMT. India on GST! If GST is the enterprise... then Arun Jaitley is Jean Luc Picard.
* Mugdha Veira Godse: Start of the GST invoices and it's paid. One nation one tax. GST or New India.
-IANS