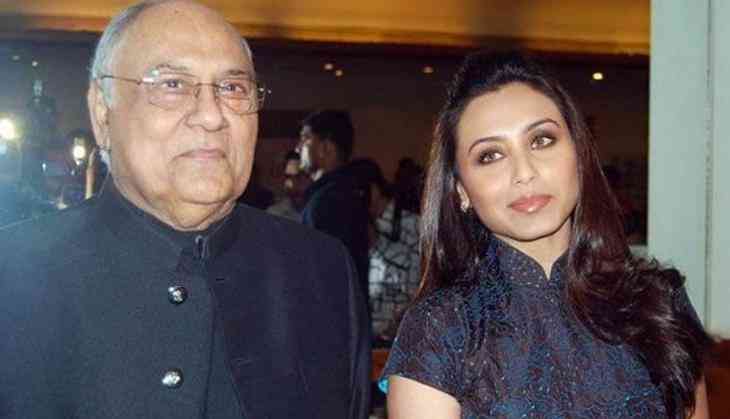 Filmmaker Ram Mukerjee cremated in Mumbai
Bollywood actress Rani Mukerji's father Ram Mukerji was cremated in Mumbai on Sunday.
The noted filmmaker of Bengali and Hindi cinema had passed away on Sunday morning. He was 84.
According to Rani Mukerji's spokesperson, "Ram Mukerji passed away on October 22 at 6 am due to natural causes. Close friends and family attended his quiet funeral at 2 p.m. in Mumbai's Vile Parle Crematorium."
Ram Mukerji was one of the key associates of S Mukerji and one of the founder members of Filmalaya studios.
He is well known for his films - Hum Hindustani (1960) and Leader (1964), starring Dilip Kumar and Vyjayanthimala.
His wife Krishna Mukerji is a playback singer and their son Raja is a director.
-ANI