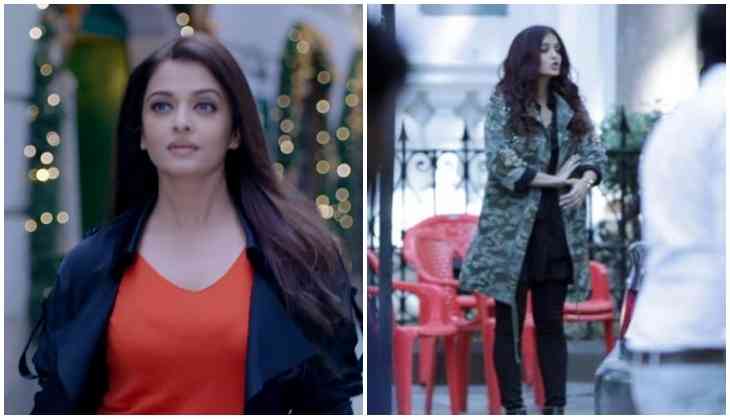 Fanney Khan first look: Aishwarya Rai Bachchan has a full Ae Dil Hai Mushkil hangover
Aishwarya Rai Bachchan is busy in the shooting of her next film Fanney Khan with Anil Kapoor being directed by Rakyesh Omprakash Mehra. Recently, some pictures of Aishwarya Rai has come out from the sets of Fanney Khan and that is surely not new for her fans.
What happens when you find Aishwarya Rai on the streets of Mumbai waiting for a taxi, this is what Rakyesh Omprakash Mehra was shooting for Fanney Khan. Recently, Bollywoodlife has revealed some pictures of Aishwarya from the shooting, in which she was seen in a camouflage printed trench-coat over an all-black attire.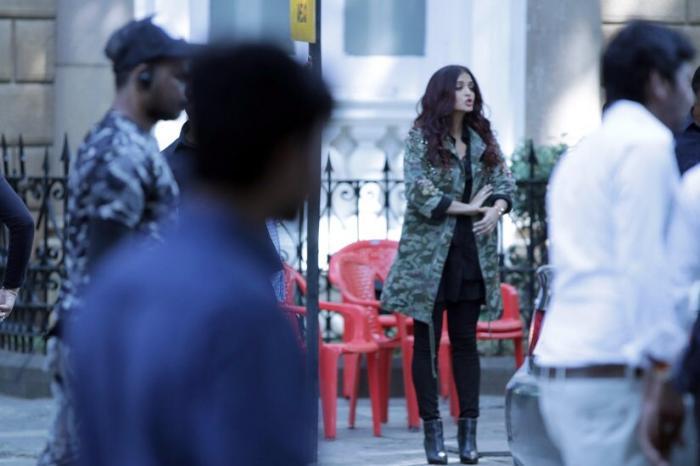 Aishwarya Rai Fanney Khan look
After seeing this photo you will surely say this is not new as we have already seen Aishwarya in the same look. Actually, Aishwarya was seen sporting the same look what she acted in Karan Johar's film Ae Dil Hai Mushkil. In Ae Dil Hai Mushkil, Aishwarya's look was mainly focused on to make her sexy and beautiful and now it looks like Fanney Khan makers are also trying to show her as a showpiece in the film.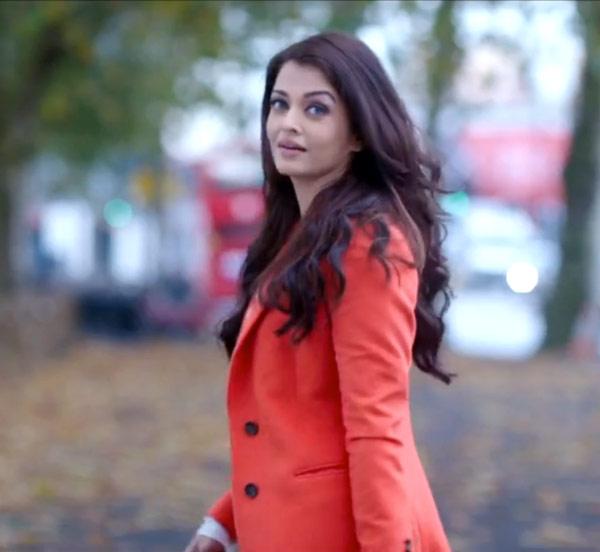 Aishwarya Rai Bulleya look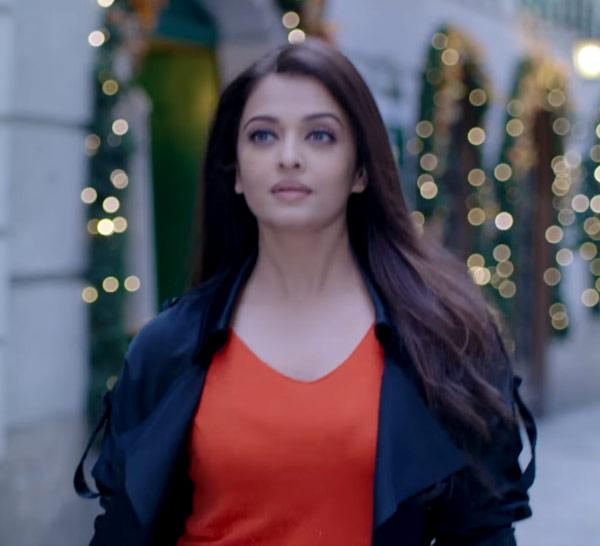 Aishwarya Rai Bulleya Look
This is to notice that Aishwarya Rai is playing a sexy singer in this film, maybe the same like she played a sexy and divorcee poet in Ae Dil Hai Mushkil. However, Fanney Khan also stars Anil Kapoor and Rajkummar Rao in lead roles and it looks like that this film is also going to be a like a thriller love triangle. However, the makers already have confirmed that Rajkummar Rao will be seen as a lover of Aishwarya Rai, not Anil Kapoor.