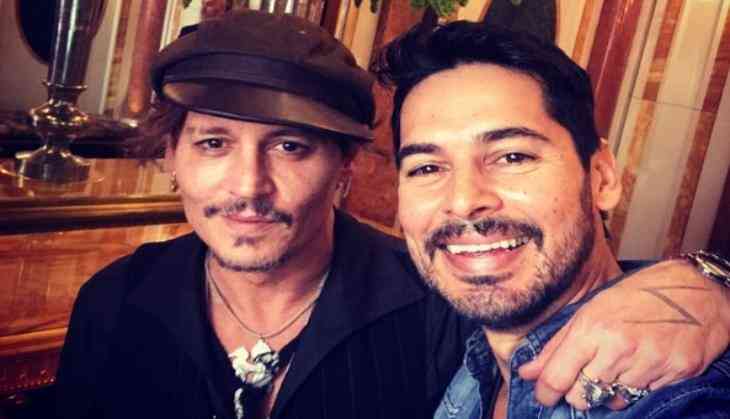 Dino Morea, Nandita Mahtani's 'fan' moment with Johnny Depp (Instagram)
Actor Dino Morea and designer Nandita Mahtani met popular Hollywood star Johnny Depp here.
Dino took to Instagram on Monday to share a photograph of himself with the "Pirates of the Caribbean" star.
"Couldn't have had a better day! I grew up watching these amazing characters -- Jack Sparrow, Raoul, Donny Brasco, Willy Wonka, Don Juan, Sweeney, George Jung and many more, and then to meet and spend time with the man who gave them screen life, wow," Dino captioned the image.
"Johnny Depp I have been and will always be a fan for life," he added.
Mahtani also shared a photograph with Depp, and wrote: "Amazing time with the coolest and very real Johnny Depp. Love. Johnny Depp,"
She is seen wearing a red dress in the image.
-IANS