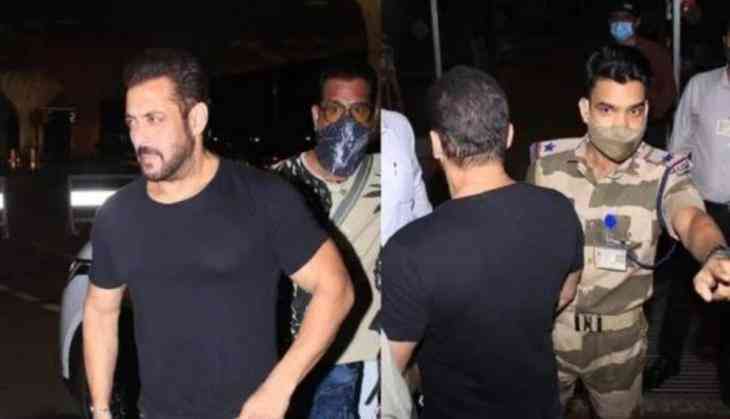 A video of bollywood star Salman Khan being stopped at the airport at the security check has gone viral in the internet. When it appeared like the actor was trying to go past the security at the airport entry, a CISF official on duty stopped him and refused him entry till he was cleared.
The CISF officer in question stood in front of Salman and indicated for him to first get clearance.
Earlier, it was reported that the CISF official was punished. As maintained by reports, CISF has confiscated his phone for talking to a media outlet after stopping Salman Khan. Now, it has been revealed that the on-duty official has been rewarded for his outstanding professionalism.
The CISF took to their official twitter handle and wrote, "The contents of this tweet are incorrect & without factual basis. In fact, the officer concerned has been suitably rewarded for exemplary professionalism in the discharge of his duty."
The bollywood superstar was headed to Russia for the shoot of Tiger 3 when this incident took place. Salman, aling with Katrina Kaif, is in Petersburg for the forthcoming film's shooting. Tiger 3 is directed by Maneesh Sharma and is set to release in 2022.
Also Read: Warner Bros unveils 'Matrix 4' title with trailer at its CinemaCon presentation