Sushant Singh Rajput's unnatural death is currently being investigated by the Central Bureau of Investigation. The agency has already been questioning Sushant's flatmate Siddharth Pithani and his personal staff. Now, CBI is grilling Sushant's live-in partner Rhea Chakraborty and also her brother Showik Chakraborty.
Besides CBI, Enforcement Directorate, and Narcotics Control Bureau (NCB) have registered cases against Rhea Chakraborty.
Also Read: Rhea Chakraborty shares video from her house, says 'threat to my life and my family's life'
Since Sushant Singh died, several theories and stories have been popping up related to the unnatural death of the actor. Before the final verdict, many people have announced Rhea Chakraborty as a culprit and a murderer.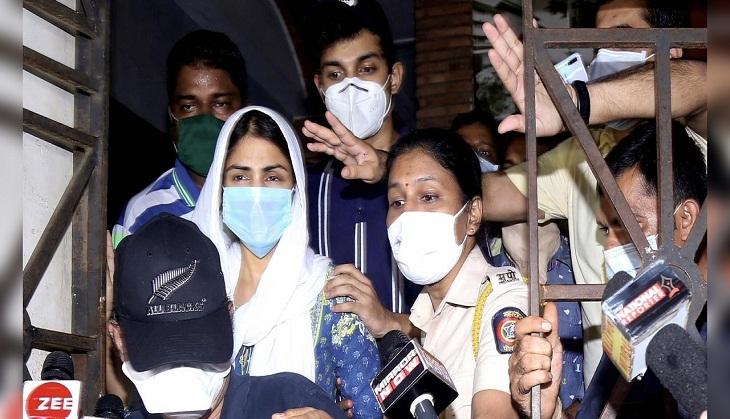 Twitter
However, a day before CBI summoned Rhea, she broke her silence in an interview with a news channel and rubbished all such allegations made against her.
Also Read: Rhea Chakraborty responds to Bihar DGP's 'aukat' jibe
Rhea on her drug chats
A few days back, Rhea's drug conversation with some alleged drug dealers went viral. Following the disclosure of drug nexus in the Sushant case, CBI also questioned about her viral chats.
Also Read: Sushant Singh Rajput Case: Is Rhea Chakraborty a drug addict? New WhatsApp chat reveals shocking deets
According to a report in Times Now, Rhea has admitted that those 'drug chats' were all typed by her.
On Friday, Sushant's former assistant Sabir Ahmed revealed about their Bangkok trip. Rhea also revealed that Sushant spent around Rs 70 lac on that trip. Talking about the same, Sabir told a news channel that the trip was for Sushant's PRO team and Sara Ali Khan was also present with them. He also said that they all travelled through a private jet.
Also Read: Caught on Cam: Rhea Chakraborty gets angry, swings her elbow at paparazzi