Ami Sheth
| Updated on: 11 February 2017, 5:46 IST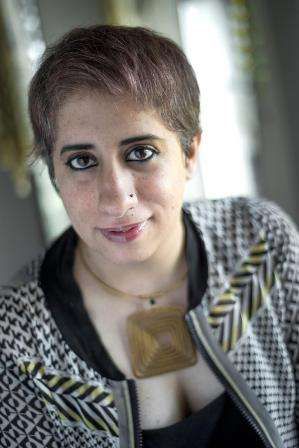 A producer of notable films like, Gangs of Wasseypur, The Lunchbox, Shahid etc., Guneet Monga is now all thrilled about her latest film, Haraamkhor starring Nawazuddin Siddiqui and Shweta Tripathi.
What is "Haraamkhor" about?
Haraamkhor is a sensitive story of a relationship between a 35 year old teacher and his 14 year old student, seen through the eyes of 3 other students. It is a delicate story, dealing with things that people don't really talk about in the open. We looked at the word Haraamkhor in a nice way, like for instance 3 Idiots is not really abusing anyone.
Did you have to go through the same amount of difficulty for any of your previous films?
No, this is the first time and it has been really tough.
You and director Shlok Sharma got some threatening messages and emails...
They were really dirty messages which I don't really want to talk about and give importance to. I have no idea who those people were. We didn't try finding out who they were because we didn't want to give them undue attention. Once the audience watches the film, they will know what it is about.
Why didn't you lodge a police complaint against them?
I wasn't afraid but, I was very shocked. We are just a few days away from the release and we do not want to really add to the problems. People do not understand the things once they see the film everything will stop. It has won the best film award in Mami.
Haraamkhor is releasing with Ok Jaanu and XXX...do you fear that this will affect your small film?
We are doing a very intimate small release; our audiences will surely come to see the film and we are really happy that the film is actually releasing. It is in no way of competition with Ok Jaanu or XXX. The audience will have a choice.
Do you think now-a-days the film works majorly because of the banner and the name of stars in them?
Yes. This has become natural now there is no hiding away from that. A big star cast of a film will have a good marketing strategy. The challenge for smaller films will always be there but now with digital space and all, there are more opportunities.
What other projects are you working on?
I am working on an English language film called "The Ashram" with Radhika Apte and Kal Penn, for which we just completed the shoot. It is in post production stage.