Ami Sheth
| Updated on: 11 February 2017, 5:46 IST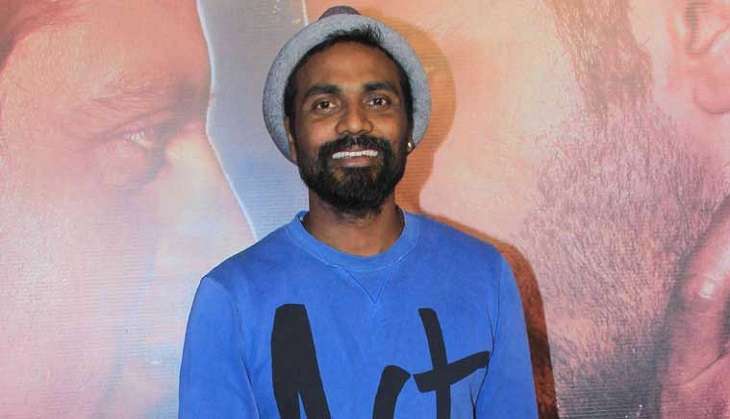 The choreographer talks about his upcoming films with Salman Khan and Ajay Devgn and the launch of his app...
Why a dance app?
It's just not a dance app; it's a general app through which I can talk about dance, acting, films, my personal life etc. It is through this app that I will have access to the dance videos of people out there and If I like, I can invite them to work with me. If someone has extra ordinary talent, he or she will be cast in my next film. There will be a talent hunt and every month I am going to launch an audio on which the aspiring dancers will have to make a video. I will also be launching my clothing line as I am known for my hats and shoes through this app so that my fans will be able to see where I get that stuff from.
You are also working on a dance-film with Salman Khan
...Don't you think it will be difficult for you to choreograph him as he is known for his impromptu dance steps?
No, that's not true actually...because I have done lot of songs with him and he has never does the impromptu thing. May be in other songs he has, but never in mine. He loves to dance and he can dance well. Let's hope I make him look like a professional dancer.
Will it be difficult for him to match up to your steps?
I don't think so because he is a very hard-working guy. If he can pull-off Sultan then he can pull-off anything.
He is already working on 2 films back-to-back for which he has to work on his body... and in this film he would be playing the father of a 13 year old girl....
I think he will start losing weight once he starts the next film (Tiger Zinda Hai). He will have to lose some amount of weight for this film. But, how much I really don't know because once he is done with his next film I'll get to know how much weight he needs to cut down. Also, I haven't met him yet to discuss about it.
News is that your film with Ajay Devgn is stuck as he has demanded a few changes in the script...is it true?
That's just a rumour. The script is ready and everything has been done. It's just the date issue as he is shooting for Baadshaho and then he has Golmaal in queue. So, we are just sorting out the dates. I can't say right now which film I'll be starting first, as I have not got dates from both of them.
Who do you think is more tough to choreograph...Ajay or Salman?
Ajay Devgn, I have worked with him earlier and he thinks that he can't dance. You have to break his mental block and then you can make him dance. That's the difficult part with Ajay Devgn...I know he can (dance) but let's see. But, Ajay won't have to do a dance, as I am making an action film with him. If there's a song also in the film then Ajay won't be doing it as it's a thriller...putting an unnecessary dance thing into it won't work. Salman, on the other hand, will have to do some various dance styles and really work hard.
What are the films going to be called?
Both the titles are confirmed but I won't be able to reveal it right now.
Any other projects in pipeline?
My Dance Plus (Season 3) is out in June, the judges are same as season 2 and by the end of this year I'll have to start ABCD 3, the cast of which is not confirmed yet.