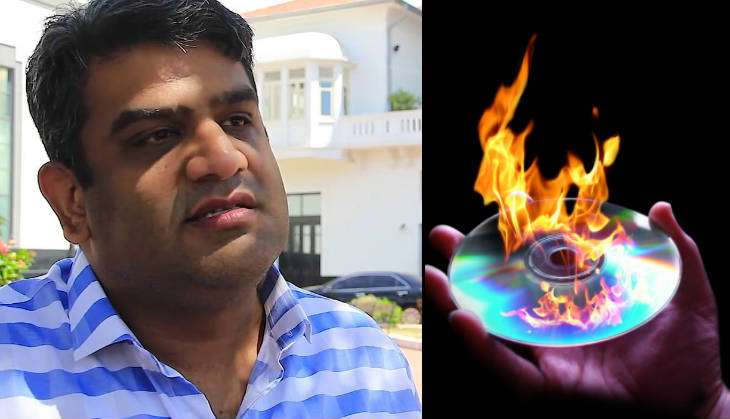 The film industry has become rather vocal about the issue of piracy, in recent times. Not that required measures to curb the menace have not been taken earlier, but the more investment-more risk theory has appeared to have made filmmakers actively combat this problem now. However, how does piracy actually affect the business of films? Amar Butala, Chief Operating Officer at Salman Khan Ventures talks to Catch exclusively from Srinagar and explains what piracy really is.
On how piracy actually affects the business of films:
"In India, 65% of the theatrical business of a film is made in week one, as the audience in week 2 of a release has an HD quality copy of the film available online, and they have no reason to go the the theatre. A report on the Indian film industry says it continues to lose around Rs 50 billion in revenues and over 50,000 jobs every year due to piracy. India is one of the top countries witnessing peer-to-peer file-sharing. As the footprint for Indian films has grown, so has the piracy footprint. Pirated DVDs of our movies are available across the globe within hours of a release, which means even as we keep distributing to newer markets, piracy keeps eating into the revenue each time."
On whether a rise in ticket price causes piracy:
"I disagree. Is there any logic in saying that because airplane tickets are too expensive, let's hijack the plane? Pricing of movie tickets are a market mechanism. If theatres employ premium pricing on the first weekend of a release, they also do a much lower pricing from Monday. The logic that expensive tickets cause piracy is a flawed one. Unfortunately we haven't been able to communicate to audiences that piracy is equivalent to robbery."
On what's the best way to tackle piracy:
"Producers will need to work across the table to tackle piracy. During the release period, producers are getting John Doe orders from local courts that give them protection from infringements by unidentified defendants, with limited success. We hardly see any respite from piracy. The film industry has sought the help of ISPs to keep tabs on erring sites and block the content but that too has limited success. The age-old method of sending films onDVD for Censor Certification in India also needs to be altered as there is no leakage there which we can stop. Additionally, working with 2k theatres to limit the exposure period before a release is another must do. The biggest gap though is the lack of industry status from the government which means the enormity of the theft is perhaps not being understood and this translates into minimum litigation and minimum action from law enforcement."