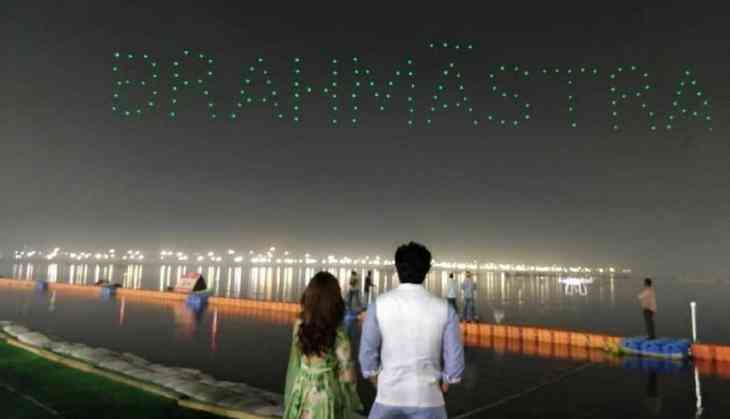 Brahmastra is hitting the headlines as the most anticipated film starring Ranbir Kapoor, Alia Bhatt, Amitabh Bachchan, Mouni Roy among others has finally got its released date. Producer Karan Johar took to his Instagram handle to announce the good news to the fans who are waiting for the first part from the past two years.
The first part of the film will release on 4th December 2020 in 5 languages that are in Hindi, Tamil, Telugu, Malayalam and Kannada. Taking to Instagram Karan posted a pic wherein we can see Ayan hiding his face while Amitabh, Alia and Ranbir are seen engaging in playful banter with him. He captioned the post as "It's final! Brahmāstra releases on 4th December 2020 in Hindi, Tamil, Telugu, Malayalam and Kannada! #Brahmastra"
Earlier the film was slated to release last year in December but then it shifted to summer 2020. The film also stars Nagarjuna, Dimple Kapadia, Saurav Gurjar while Shah Rukh Khan will be seen in a cameo role where he will play a positive and powerful role. Talking about film Alia will be seen playing the role of Isha while Ranbir will be seen essaying the role of Shiva who has the power of fire.
Also Read: Coronavirus fear among Bollywood celebs: After Sunny Leone, Brahmastra actor Ranbir Kapoor wears mask
The story will revolve around the most powerful weapon named Brahmastra and in that search, Ranbir will have to face lots of obstacles. The film has an Avengers connection wherein good and evil will be at loggerheads to get the most powerful weapon.
Also Read: Malang actress Disha Patani reveals she has fallen in love at first sight