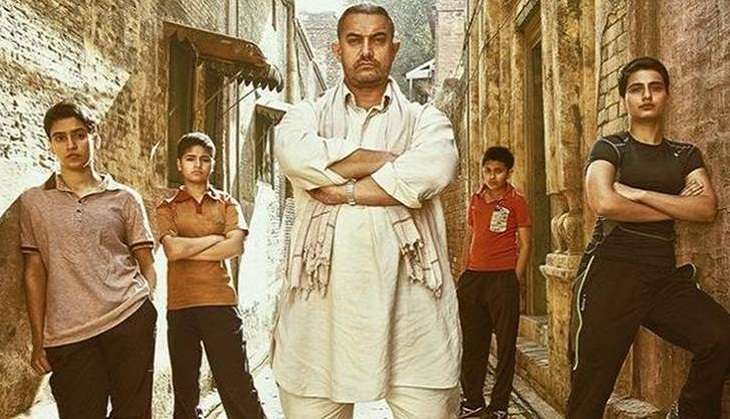 Many B-town celebs have come out in support of ' Dangal' girl Zaira Wasim, latest victim of social media trolls, including veteran actor Anupam Kher who has stressed on the fact that she is his role model.
The 61-year-old took to Twitter to laud Zaira's strength as he wrote, "Dear @zairawasim! Ur apology letter is sad but full of courage. It exposes d cowardice of people who made u write it. But u r my #RoleModel."
The 16-year-old actress, who issued an out-of-the-blue apology through her Facebook and Twitter accounts for hurting people's sentiments, was also supported by singer Sonu Nigam as he tweeted, "May God give Sanity to this World. And a Bigger Perspective of Humanity beyond Religion and Patriotism. #ZairaWasim"
Veteran lyricist Javed Akhtar also lashed out on the people who 'forced' her to write the letter.
"Those who shout AZADI from the roof tops don't give an iota of AZADI to others .Poor Zaira Waseem had to apologies for her success Shame!!," he posted on Twitter.
Olympian wrestler Geeta Phogat, during an interview with ANI, also came out in support of Zaira, asserting that the Kashmiri starlet must learn to ignore those trying to bring her down and continue to remain focused in her work.
Resonating similar views, Geeta's younger sister Babita Phogat, who is also an international-level wrestler, said, "I want to say to Zaira that there is no need to fear anyone, every citizen is with you. You are doing a tremendous work and keep doing such work."
Shock and confusion ensued after Zaira issued an apology for 'unintentionally hurting' those who were 'offended' by her 'recent actions or by the people she recently met'.
The 16-year-old also appealed to the people to understand that sometime certain circumstances evolve which cannot be controlled by anyone and added 'whatever' she did was not deliberate.
However, she again issued another note clarifying that the she had not been forced into apologising and requested everyone not to blow the matter out of proportion.
Though the reason for her apology is not very clear, it is, however, being speculated that Zaira posted this note after being trolled for meeting Jammu and Kashmir Chief Minister Mehbooba Mufti a couple of days ago and purportedly crediting her for her film's success.
-ANI