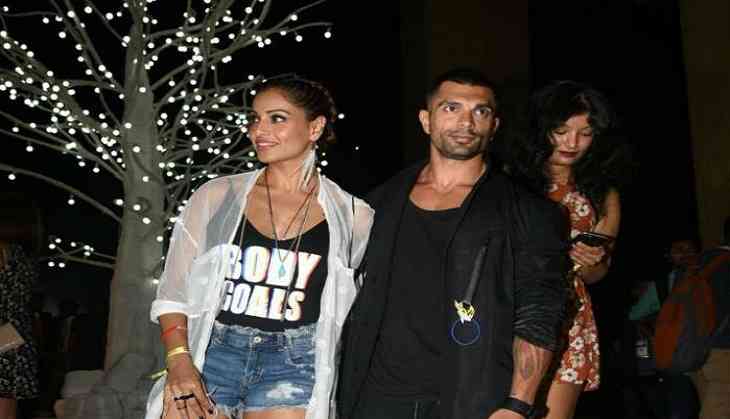 Bipasha Basu - Karan Singh Grover (pic from Justin Bieber's concert )
The much awaited Justin Bieber's concert was held yesterday at the DY Patil stadium in Navi Mumbai.
Many Bollywood celebrities like Alia Bhatt, Ayan Mukherjee, Jacqueline Fernandez, Malaika Arora, Arbaz Khan, Sri Devi along with Boney Kapoor and their daughters were present at the concert. These celebs entered the venue early in the evening and attended it till the end where as Bipasha Basu and husband Karan Singh Grover entered late but left too early.
The reason behind their early exit was that the couple couldn't find any place to stand in the crowd.
When asked about it, Bipasha said, "Well honestly it's fabulous for the people but it's a little crowded for us. Its quiet crowded and it's difficult to stand there. People were coming upon us so we had to leave. But, there was amazing energy. Today we have not got more security so; we will have to leave."