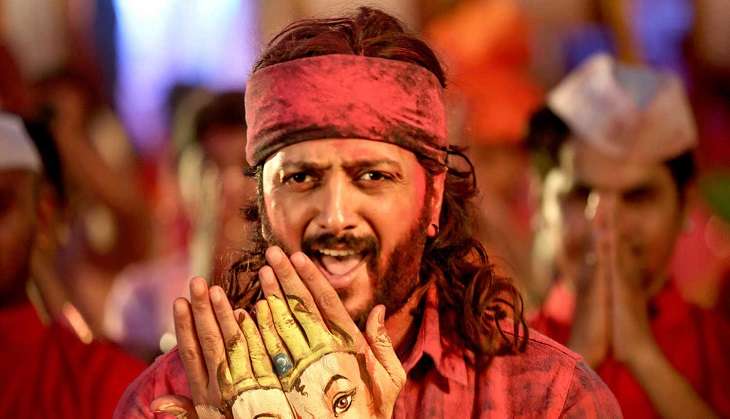 Banjo, starring Riteish Deshmukh and Nargis Fakhri, marks the Hindi film debut of National Award winning director, Ravi Jadhav. The film chronicles the journey of a Banjo band lead by 'Taraath' who is popularly known as 'Banjo Ka Bachchan'. Does the film manage to impress? Let's analyse:
What may work for the film
Director Ravi Jadhav sets the right tone, right from the first scene with the quintessential foot-tapping Ganapati song. The conflict of the band with the society, rival bands and more importantly, within them, are the major elements in the screenplay which connect well.
Riteish Deshmukh is one actor whose true acting potential has been explored by very few directors. In Banjo, the actor lives the character and delivers a performance which will find a significant place in his filmography. With the background music, the film actually creates the ambience of a live rock concert which is a huge accomplishment for the team.
What may not work for the film
While the emotional quotient and conflicts do manage to keep the interest alive (somewhat though!), the screenplay is predictable from the word go. As the band's journey to become successful is pretty smooth and without any hassles, the intense moments of struggle to fight against all odds are missing.
With a lack of novelty factor and a few half-baked sub-plots, the director fails to hold your attention after a point of time. The story had the potential to touch many other social evils and break several stereotypes about the slum culture in Mumbai, however too much emphasis on the romantic track acts as a spoil sport.
The template of the film is similar to what we have seen in Any Body Can Dance, wherein street dance scores over Western moves.
Will it do well at the Box-Office?
Banjo as a film might appeal to the audience in Maharashtra because of the regional flavour. However, connect with other Indian cities is difficult. Neither did its trailer generate any sort of curiosity nor has the music been favoured by the audience.
The lukewarm response has curtailed the chances of a fair opening and the film will be dependent on word of mouth, which is expected to be mixed. Banjo's business will be largely determined by the response at single screens as Pink will dent its prospects at multiplexes.
There is a possibility for the second weekend of Pink to be better than the first weekend of Banjo.
Box-Office Prediction:
Opening Day: Rs 2.25 crore
Opening Weekend: Rs 8 -9 crore
Lifetime: Rs 15 - 18 crore
The expected verdict is flop!