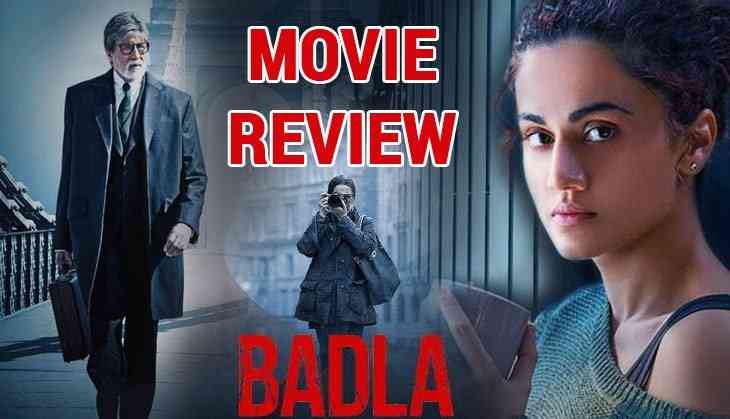 Badla Movie Review: Amitabh Bachchan and Taapsee Pannu have once again back to the silver screen after making a huge buzz about Pink. This time Amitabh Bachchan and Taapsee Pannu have collaborated for Sujoy Ghosh who had films like Kahaani, Kahaani 2, and Te3n. He is once again back with an Indian adaption of The Invisible Guest and that too taking two leading actors of Bollywood.
Movie Name - Badla
Star Cast - Amitabh Bachchan, Taapsee Pannu, Amrita Singh, Manav Kaul, Tonu Luke
Director - Sujoy Ghosh
Producer - Gauri Khan
Music - Amaal Malik, Anupam Roy
Genre - Suspense Thriller
Critics Rating - 3.5 stars
STORY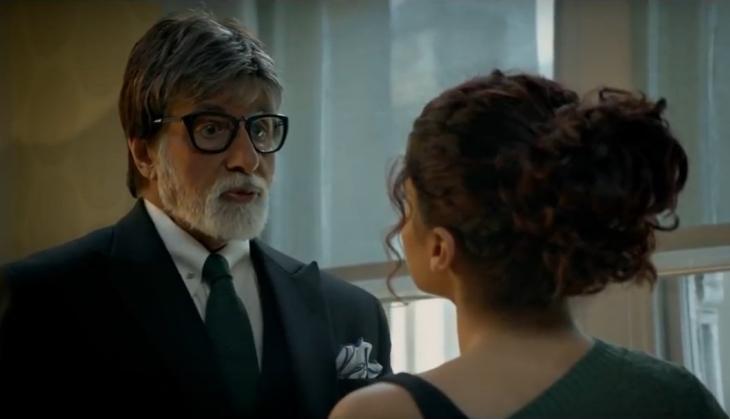 Badla film
The film starts with Badal Gupta (Amitabh Bachchan) entering to Naina Sethi's room (Taapsee Pannu) to discuss her legal case and all the details about the whole case. Badal Gupta is the new lawyer of Naina's case and he is the person who has not lost any case in the last 40 years of his career. This time he has the most twisting case that has Naina Sethi got stuck in the criminal activity of murder.
Naina Sethi has been allegedly accused of murdering her extra-marital affair love Arjun (Tony Luke). Well, in this murder mystery Naina has several stories to tell Badal Gupta but the right one will have to choose by Badal Gupta. Badal Gupta who is expert in revealing all the stories from his clients meets with several stories narrated by Naina but Badal will get a different side of the case.
DIRECTION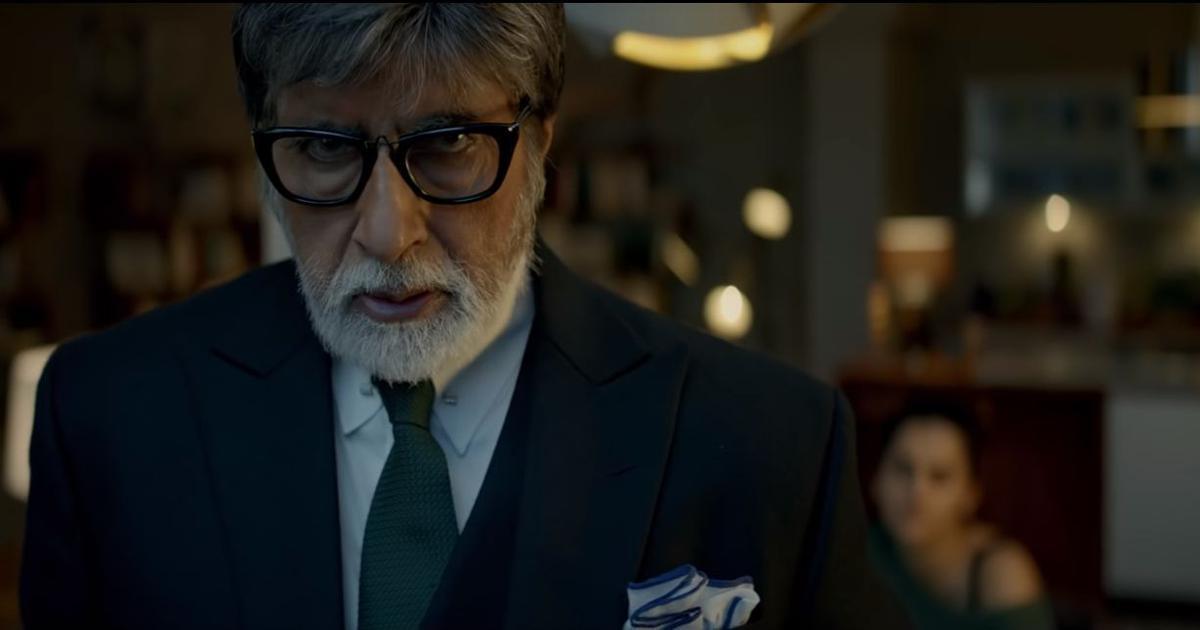 Badla Direction
Sujoy Ghosh is popular for making thriller films and he had made films like Kahaani who had set the benchmark in Indian cinema. Kahaani was the most unexpected hit and surprise package of the year 2012 so the expectations were quite high from Sujoy Ghosh. I would like to say that Sujoy Ghosh has made his comeback with Badla after he was lost in making films like Te3n and Kahaani 2. Badlaa is thrilling since its first frame and especially the way Sujoy Ghosh has narrated the story is intrigued.
Sujoy Ghosh has many stories to tell through Badla and the way he has shown the climax is really par scale of imagination. He has three leading actors Amitabh Bachchan, Taapsee Pannu, and Amrita Singh and the way he has revolved the story around three actors is really appreciatable. One of the finest work of Sujoy Ghosh till now in his career.
PERFORMANCES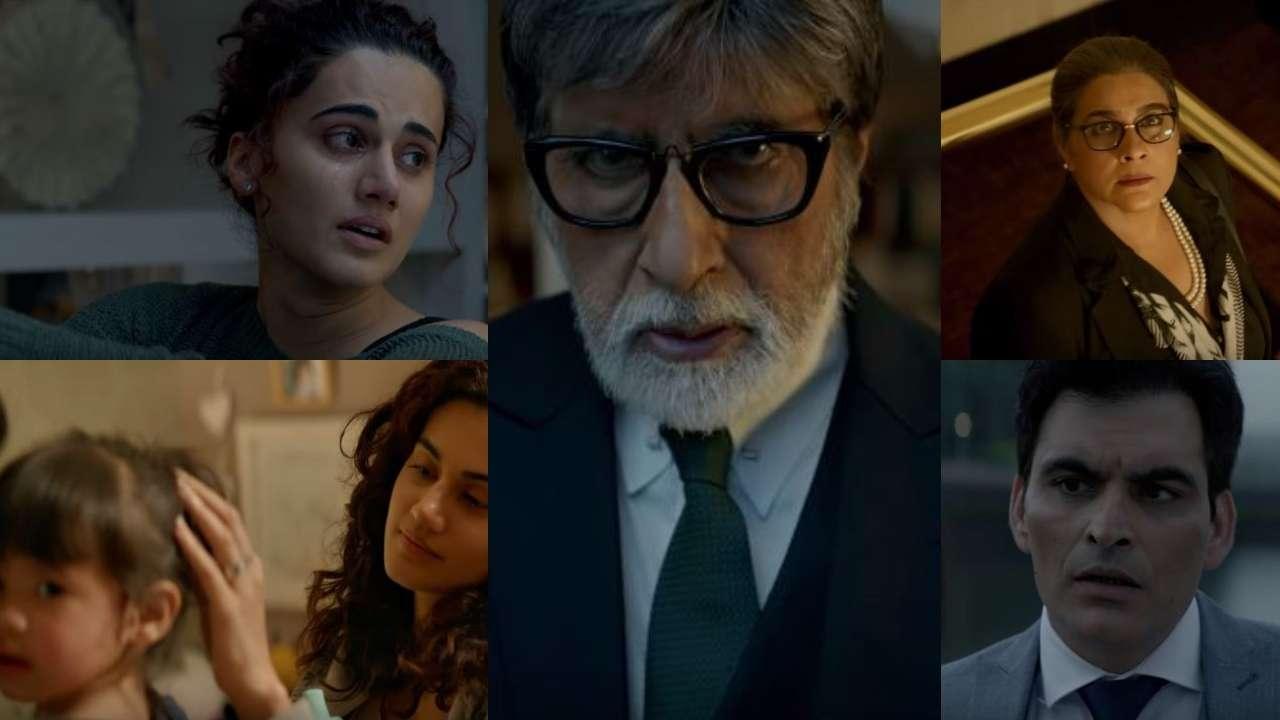 Performances
Amitabh Bachchan played the role of advocate Badal Gupta who has not a single case in his career yet and his role was already established through narrating his introduction. Well, now what we should say about Amitabh Bachchan, the millennium actor of Bollywood. There is no doubt on his acting skills but this time he has lived up to the expectations of Sujoy Ghosh also. Sujoy wrote an amazing character of Badal Gupta and the way Amitabh Bachchan has performed it in just a single flat is really amazing.
Taapsee Pannu has made her image of doing these kinds of films where she has intense and power packed characters. In the looks and characterization the character of Taapsee, Naina Sethi may recall you about her old movies but the way Taapsee has shown the dark side of her brilliant acting. Taapsee is brilliant in Badla but she should try some more different kind of scripts to wash out her image of Pink.
Amrita Singh played the role of Rani Kaul, as you have not been seen Amrita in the trailer much but her character actually is a part of the story that should not be revealed in the promos. So Amrita like a pro has just nailed her character and she will make you believe that she is a victim and accused also in all her parts.
VERDICT
In the recent past films have been quite entertaining and serious also but Badla is the most surprising in the current time. If you love to watch thriller films with old school performances then you should go for Badla, that is quite new in the trend of copying films, although it itself a remake but something new.