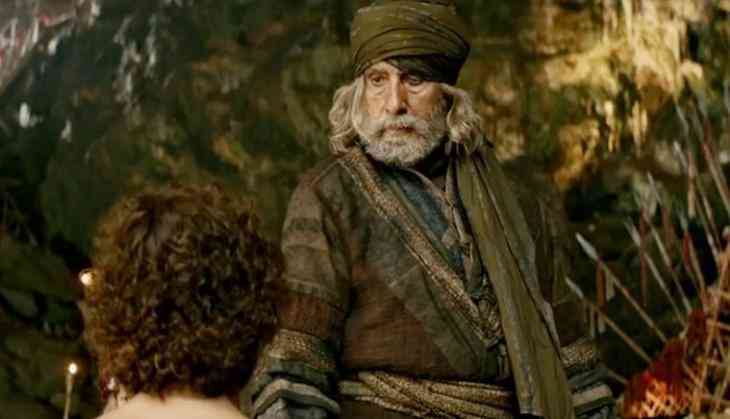 Bollywood's Shehansha Amitabh Bachchan is a tremendous actor and everyone looks upon him with a great credibility. His fans are not just in India, rather, its all over the world, he is Shehensha of everyones heart. Amitabh Bachchan has given many hits such as Pihu, 102 Not Out, Mard and many more but very less people know that today 15th February in 1969 he took his first step into the acting career. He has completed 50 years of his journey of his filmy career abnd on this special day look how his children wished him.
Abhishek Bachchan took to his instagram and in very cool manner he wished his father on this speacial day. He posted a pic in which he is wearing t-shirt with amitabh bachchan's picture and wrote 'Icon' on it. Posting this picture, he wrote captions, 'They mean so much to me. He is my father, best friend, guide, best critic, biggest support, idol and my hero.50 years ago, today he started his film career and even today his love and passion for his work is exactly the same as it would be on the first day. Dear Papa, today we celebrate your day, your talent, your passion, your talents, your personality will be celebrated.
Abhishek further wrote that, 'I can not wait what else are you going to do in the next 50 years. You taught me the best thing today. This morning when I went to congratulate him for completing 50 years of becoming an actor and to tell him that I am going to work then and when I asked him where are you ready to go? Then he said - at work!
Even Amitabh's daughter Shweta Bachchan Nanda posted a picture of Amitabh Bachchan on her Instagram and wrote 'Gold' on it.
Amitabh Bachchan started his career with the movie Seven Hindustani in 1969, in the film he played the role of Anwar Ali Anwar. After that, in 1971, he appeared in Anand film as Dr. Bhaskar Banerjee. Since then, he has won the hearts of audiences working in films such as Mard, Sharaabi, Kuli, Sholay, Suryavansham, Shahanshah, Khuda Witness, Dawn, Zanjeer, Chinese Kam, Baghban, Peeku, Pink and 102 Not Out and still to counting more.