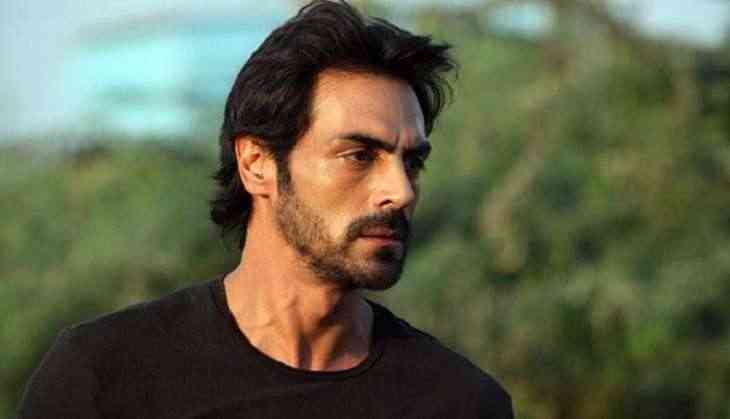 Actor Arjun Rampal says his upcoming biopic on jailed gangster-turned-politician Arun Gawli is not an image-building exercise and steers clear of glorifying anything that is undesirable.
The film, 'Daddy', is based on Gawli (61), who is serving a life sentence in a murder case.
'We made it sure that this is not going to be a propaganda film around a character where you are going to be showing him as a good guy, or portraying him in a different image. It's not an image-building film. We were excited with his life and that's what we wanted to explore.'
The actor says the team had to convince his family that the story will be handled sensitively and Gawli himself didn't want to be shown as a 'hero.'
'It took a lot of time to convince the family but fortunately they came on board. When Arun Gawli came out on parole we had the opportunity to meet him. He said, 'I don't want to be shown as a hero. Tell my story the way it is',' says Arjun.
The 44-year-old actor was speaking at a special session on the making of 'Daddy' at the 18th edition of FICCI Frames last evening.
The film is directed by Ashim Ahluwalia and will mark his foray into mainstream cinema after his feature-length documentary 'John & Jane' and 'Miss Lovely', both of which bagged National Awards.
Arjun says he was initially approached to play Gawli by another set of producers but it was so far removed from real life that he 'hated' it.
'There were other producers who approached me with the script. I hated the script because it had nothing to do with Gawli's life. It was more of a commercial potboiler, an unrealistic film. I said if you're making a biopic then it has to be a good one. But nothing came out of it.
'Then I locked myself in a hotel room and started writing down a story, which I sent to Ashim for his feedback.'
Arjun then brainstormed with Ashim and also backed the film, since the original producers were no longer part of the project.
'Ashim said if we make the film on your story we have to make it in two parts. So we sat down and started working on a structure to make it into one film. All the producers who were with us started running away and there was only Ashim and a team which we had hired.
'We did not want to compromise on anything. The studio telling you to put an item number where it is not required and things like that. We wanted to stay true to the story, not glamorise or deglamourise anything but let the audience make an opinion of the character we are talking about.'
Arjun is planning to release the movie by July.
-PTI