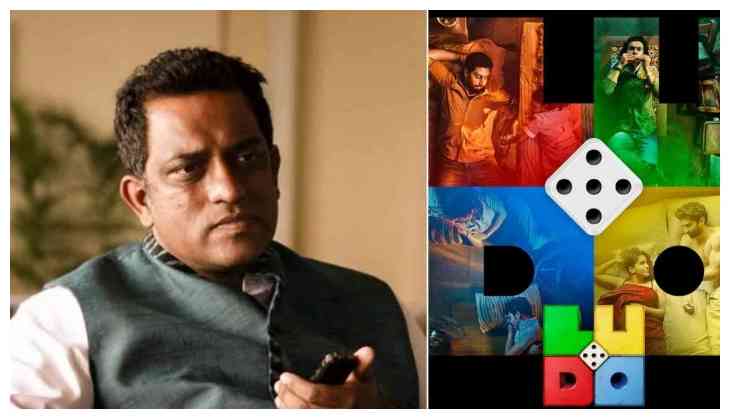 Bollywood director Anurag Basu is receiving flak on social media for his recently released film, Ludo. He has been slammed for a Ram leela scene that was filmed on actor Rajkummar Rao.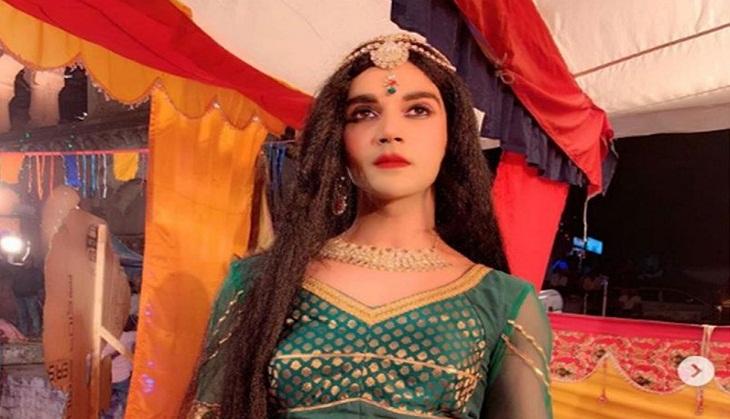 Ludo is inspired by the popular indoor game, and the director also said previously that gave him a chance to blend different genres to create a comical world.
The dark comedy film of Basu features Abhishek Bachchan, Rajkummar Rao, Aditya Roy Kapur, Sanya Malhotra, Fatima Sana Shaikh, Pearle Manney, Pankaj Tripathi, Rohit Saraf, Shalini Vats, Asha Negi, and Inayat Verma.
The film got released on Netflix on November 12.
Meanwhile, a group of people has started trending 'Hinduphobic Anurag Basu' on social media, for demeaning the Ramleela scene in the film.

The controversial scene was performed by Rajkummar Rao as Lanka king Ravana's sister Surpanakha.
In the scene, Rao can be heard saying, "Hey sundar nar, main teri deewani hoon, tum era Bajirao, main teri Mastani hoon."
Watch the scene:
Use of Abusive Language while showing a scene from Ramayan..!

Rajkumar Rao who is playing Surkpnakha is seen abusing in scene..!

This is defaming of Holy Scripture Ramayan..!@Av_ADH#Hinduphobic_AnuragBasu pic.twitter.com/Xv9ht86BMk

— 🚩Harshad Dhamale™ 🇮🇳 (@iDivineArjuna) November 27, 2020
The scene of the film has been receiving criticism online.
One of the users wrote, "Ramleela is a devotional play for Hindus for their spiritual emotion unto श्री राम Even as the country is getting set to build grand Ram Mandir #Hinduphobic_AnuragBasu has denigrated Ramleela in film #Ludo Would he ever dare to depict such scenes from other religions & walk safely."
Check out comments wrote by Twitterati:
Intentional depiction of Hindu Deities in comic scenes though unrelated to theme of #LudoOnNetflix

After Aamir Khan's anti-idolatry PK, just to hurt Hindu sentiments #Hinduphobic_AnuragBasu has added such scenes in #Ludo

Time to unite and boycott such movies!@GemsOfBollywood pic.twitter.com/0euI3ObQQa

— Kannada Sanatan Prabhat (@Sanatan_Prabhat) November 27, 2020
The two and a half hour film 'Ludo' has the same objective. Straightforward ridicule of Hinduism. Symbolically, the entire film attempts to hurt Hindu culture.#Hinduphobic_AnuragBasu@Np_Hjs pic.twitter.com/q4CECRmzVI

— Satish Kunchpor (@kunchpor) November 27, 2020
The 2.5 hour film Ludo by @basuanurag has only objectives -

👉 Show #Hindus at lower level & hurt their feelings!
👉 Ridicule #Hinduism outrightly!

Intentionally, the whole film mocks d Hindu culture!
It should be boycotted!#Hinduphobic_AnuragBasu @Shambhu_HJS@iDivineHindu pic.twitter.com/zAsBKK06Fn

— Archana Ghanwat (@ASG100_) November 27, 2020
PK movie was insulted to Hinduism and Hindu gods

The film 'Ludo' has been released on Netflix, in which they are insulting Hindutva.

Namaz was read from the Hindu girl in Kabulivala series

All those movies and W.S. Directed by Anurag Basu
Hence#Hinduphobic_AnuragBasu pic.twitter.com/9ki0zeFLi1

— 🚩P®athamesh Bhoi®🇮🇳 🅿️ (@Pratham_611) November 27, 2020
Earlier, Basu in an interview told PTI, that the idea was to create an absurd, whimsical world and characters. When we started thinking about making a movie, we thought of something that combines four-five genres together, keeps the audience engaged, and makes them laugh.
As per media reports, Anurag Basu along with Bhushan Kumar has decided to make the sequel of Ludo.
Also Read: This is what Sanya Malhotra said about her lovemaking scenes with Aditya Roy Kapur in Ludo