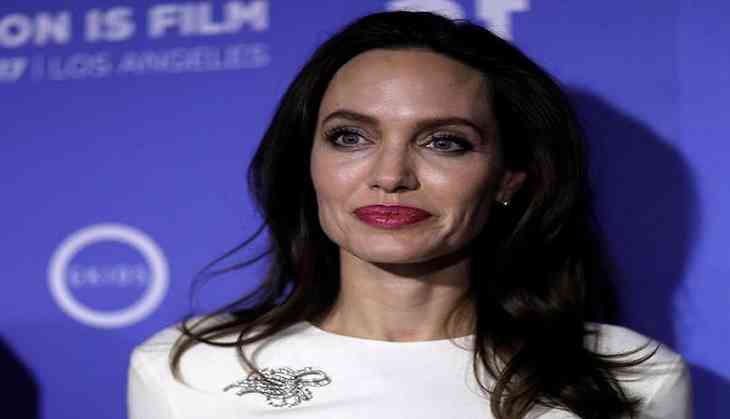 Angelina Jolie, who was at the U.S. premiere of her "very important" animated feature film 'The Breadwinner,' took the opportunity to talk about women's rights.
"It's a story of our times when equal rights for women remain a central burning issue," said the 'By the Sea' star.
Jolie was present at the inaugural function of Animation Is Film Festival in Hollywood where she was accompanied by older daughters Shiloh and Zahara, reports The Hollywood Reporter.
The animated film is based on the best-selling novel by Deborah Ellis children's novel of the same name, which follows a young girl in Afghanistan who disguises herself as a boy to provide for her family.
Talking at the festival, she explained that the film "asks you to put ourselves in another person's shoes - in this case, an 11-year-old Afghan girl. There are few countries in the world where it is so hard to be a young girl . we cannot abandon a country [Afghanistan] and [its] people."
"It's about humanity and about love of family," Jolie added of the movie, emphasizing the "care and commitment that [the filmmakers] put into the film to make it so authentic," the mother of six added.
The film is directed by Nora Twomey and executive produced by Mimi Polk Gitlin, Jordan Peele along with Joile.
'The Breadwinner' hits theaters on November 17.
-ANI