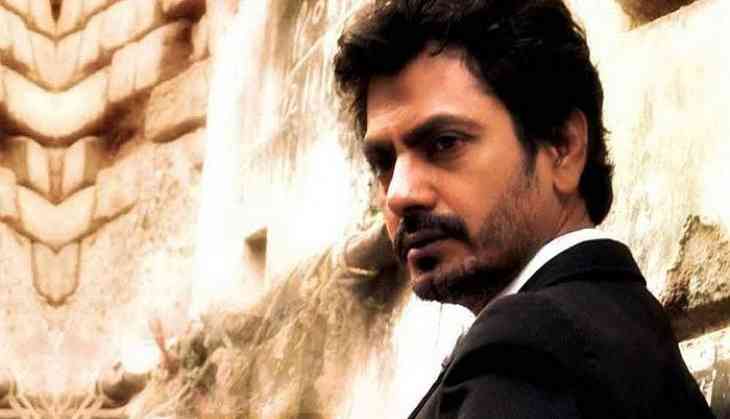 Bollywood actor Nawazuddin Siddiqui, who rose to fame from Indian crime flick 'Gangs of Wasseypur', seems to have landed himself in a string of controversy after releasing his book, 'An Ordinary Life: A Memoir.
But after receiving flak for documenting his relationships, the actor has decided to withdraw his released book.
I m apologising 2 every1 who's sentiments r hurt bcz of d chaos around my memoir #AnOrdinaryLife
I hereby regret & decide 2 withdraw my book

— Nawazuddin Siddiqui (@Nawazuddin_S) October 30, 2017
The 'Memoir' narrates his personal life including struggle, hope, relentless persistence, the desire to dream and last but not the least, his affairs, stood out as truly newsworthy for all the wrong reasons.
While withdrawing the book, Siddiqui said, "I am apologising to everyone who's [sic] sentiments are hurt because of the chaos around my memoir, "An Ordinary Life". I hereby regret and decide to withdraw my book."
His first girlfriend Sunita Rajwar who stars in the TV show 'Yeh Rishta Kya Kehlata Hai' told how she fell in love with Nawaz, why she left him.
Sunita after Nawazuddin's biography got released, asked him, "How dare he writes about me in his book without informing me."
Talking exclusively to SpotboyE.com, Sunita says, "I am a married woman today. Yes, I was with Nawaz for a period of 6-7 months. But how does that matter after so many years when he is a father of 2 kids and I am a married woman? How dare he writes about me in his book without informing me? Surely I wouldn't have given him permission to do the same but that does not mean that he has a right to write sh** about me. He has caused perhaps an irreparable damage in my life."
Sunita also claimed that she had already told her husband about the relationship but her in-laws were not aware of that.
"Look, I am married. I had told my husband about Nawaz before we tied the knot- but I hadn't told the same to my parents or in-laws. Who talks about break-ups with parents and in-laws? So, they were not in the know and now I am feeling very embarrassed," she said.
In her Facebook post, Sunita slammed the book through lines in Hindi and termed the book 'extraordinary lies' and "sympathy seeker".
On the other hand, Nawazuddin's allegedly second girl friend Niharika Singh accused in a public statement that the 43-year-old Siddiqui is lying in his book.
"Nawaz and I had a brief relationship in 2009 during the making of 'Miss Lovely' that lasted less than a few months. He obviously wants to sell his book and it would appear that he is willing to exploit and disrespect a woman just to do so," said Singh in her statement.