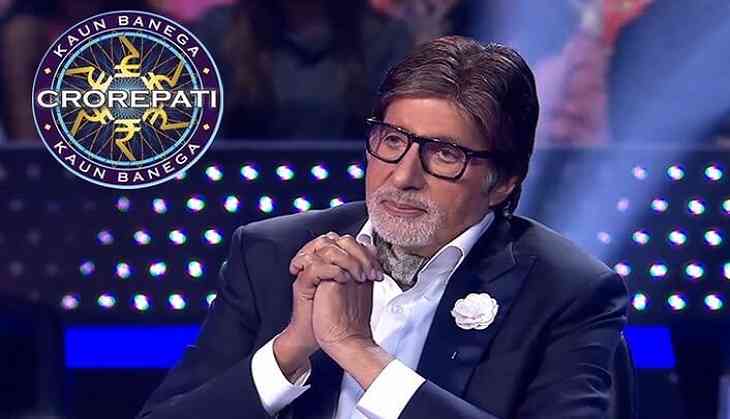 Bollywood superstar Amitabh Bachchan was in for a biggest surprise when not just one but two people evoked their past connections with the actor in two consecutive episodes of Kaun Banega Crorepati 13. On Thursday's episode of the KBC, Amitabh introduced the 'expert' - former Flight Surgeon, Air Marshall, and Padma Shri-awardee, Padma Bandhopadhyay.
Amitabh Bachchan enumerated her achievements, and told the audience that she was the first woman to be given the rank of Air Marshall. The former IAF officer expressed her gratitude to Amitabh Bachchan for his kind words, and said, "Good evening sir, you may not know me, but I am your college-mate, from Kirori Mal College."
The veteran actor gasped, "Oh my gosh," and asked her what years she was there. "60, 61 and 62; I was doing my pre-medical there. Then I joined Armed Forces Medical College. Long time ago " Amitabh said, "What a small world it is" and Padma Bandhobapdhyay concurred.
This is not the first time that someone from Big-B's past has stumble upon him on the show. During Wednesday's episode, contestant Rashmi Kadam's father, who had come along with her on the show as her guest, told Amitabh that he used to work as his bodyguard 30 years ago. "Sir, I was your PSO (personal security officer) in 1992, so I have worked as your bodyguard," Rajendra Kadam said.
Amitabh was clearly flabbergasted. Rajendra continued, "It was always a wish of mine to get a photograph clicked with you, but back then mobiles didn't have cameras. But I'm here today, thanks to my daughter, so I'm very happy."
The bollywood superstar ensured him that they would get a picture taken together. The actor returned to host the Kaun Banega Crorepati 13 last month.
Also Read: On Gauri Khan's 51st birthday, daughter Suhana shares vintage picture of her parents