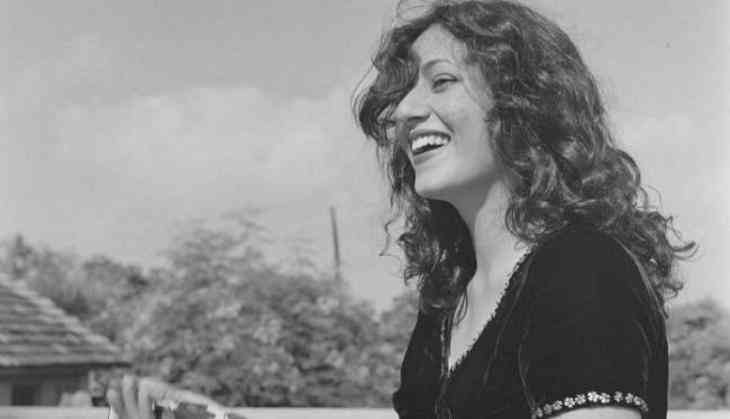 An American newspaper has paid homage to Bollywood's tragedy queen Madhubala.
The classic actress of the bygone era was featured in its new segment, Overlooked, where the daily featured "15 remarkable women that (it) overlooked in (their) obituaries".
The section admired the remarkable contribution of these celebrated women in their respective fields.
They introduced Madhubala, who preferred to be address by her first name, as the one who "transfixed Bollywood".
The New York Times profiled Madhubala with a sass and did not hold back.
It wrote, " Madhubala (born as Mumtaz Begum) often portrayed modern young women testing the limits of traditions. She has been compared to Marilyn Monroe: the smoldering looks, the short career, the tragic end", the newspaper said while recalling her first major role, at the age of 16, as the leading lady in 1949 film 'Mahal' opposite Ashok Kumar.
About her untimely death at the mere age of 36, the daily wrote, "She died 20 years later as an icon of beauty and tragedy - her dazzling career, unhappy love life and fatal illness more dramatic than any movie she starred in".
The actress was featured in some of the best timeless classics such as 'Amar', 'Chalti Ka Naam Gaadi', 'Mughal-e-Azam', 'Barsaat Ki Raat'.
The obituary chronicled her romance with veteran actor Dilip Kumar, and her failed marriage with iconic singer 'Kishore Kumar'.
The segment talked about her deteriorating health in her later years, her portrayal of strong women on screen, and choices of eternal classics.
The feature also talked about writer-poet Sylvia Plath; Henrietta Lacks, whose cancer cells were taken from her body without permission and led to a medical revolution; Margaret Abbott, the first American woman to win an Olympic championship; transgender pioneer Marsha P Johnson; Ada Lovelace, a gifted mathematician credited as the first computer programmer; photographer Diane Arbus and feminist poet Qiu Jin, among others.
-ANI