Ranbir Kapoor and Alia Bhatt have welcomed the year 2019 together and but the interesting thing is that Alia Bhatt spent time with Kapoor family to enjoy the opening day of the year 2019. Alia Bhatt spent the time Kapoors, Ranbir, Neetu, Rishi, Riddhima, and Bharat Sahni (Riddhima's husband). Now the pictures of the marriage have come out and these pictures are really good.
This is to notice that Rishi Kapoor is in London since a long time that and the reason is his treatment. However, there were the rumours that Rishi is diagnosed with cancer, but his elder brother Randhir Kapoor totally denied all these reports. Although, till now nobody knows the details related to Rishi Kapoor's health and he is looking fit in these pictures.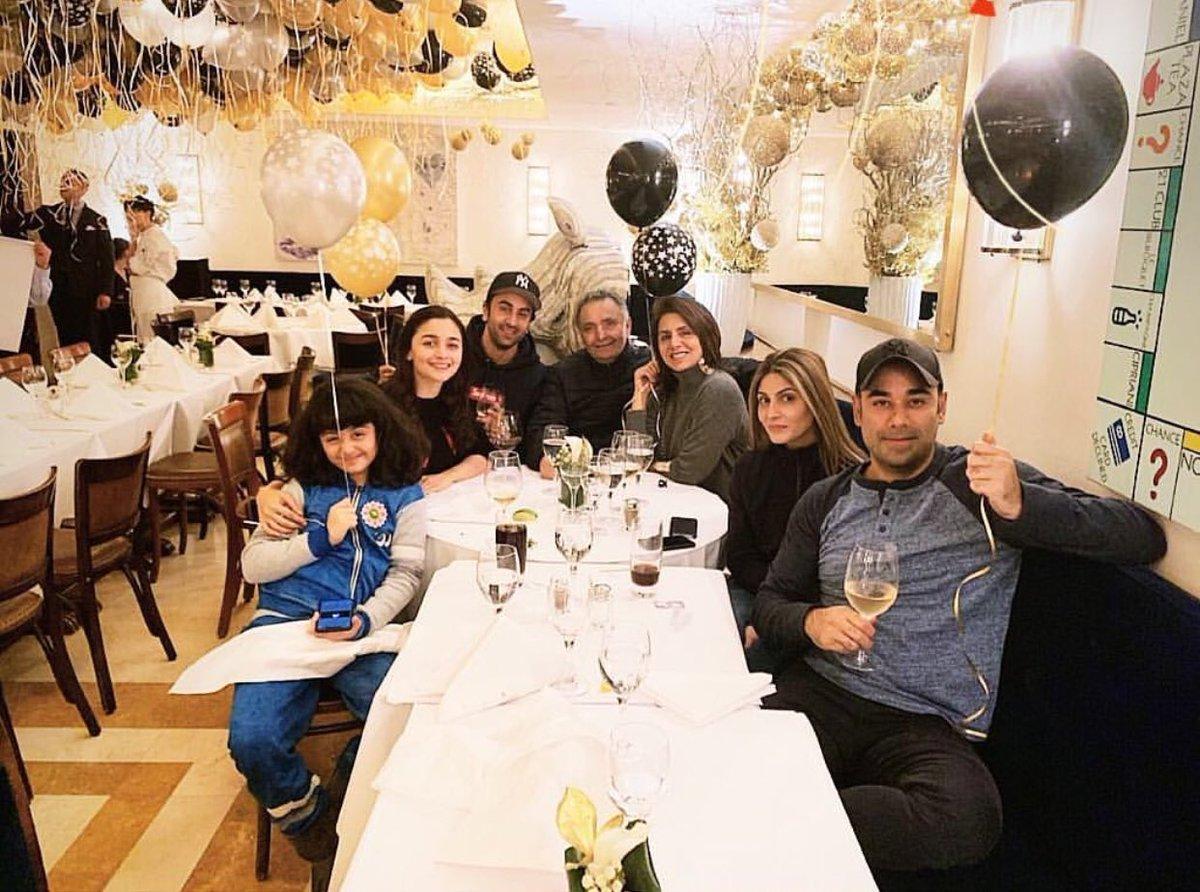 Ranbir Alia Kapoor
Even Rishi's wife Neetu Kapoor is in London, whether Ranbir and Riddhima are spending time with their parents in London. But the whole family came together to spend New Year and the special guest of the family was Alia Bhatt. In between these days, Alia has gone to London several times to meet Rishi and her boyfriend Ranbir Kapoor.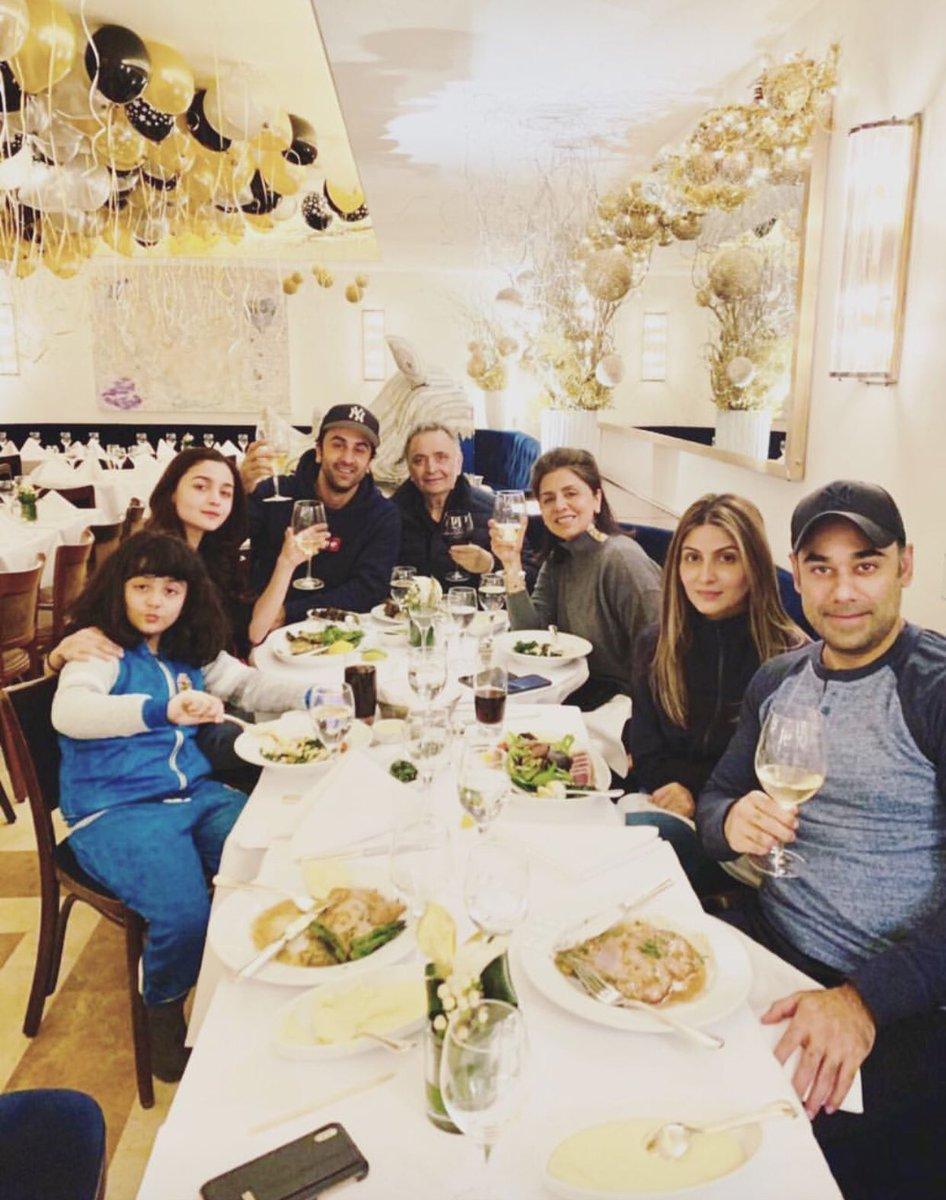 Kapoor family
With these pictures, all the rumours of the separation of Ranbir Kapoor and Alia have gone rubbish. Currently, both are quite happy and they are all set to enjoy the year 2019. Significantly, Ranbir and Alia starrer Brahmastra is also releasing on Christmas 2019.