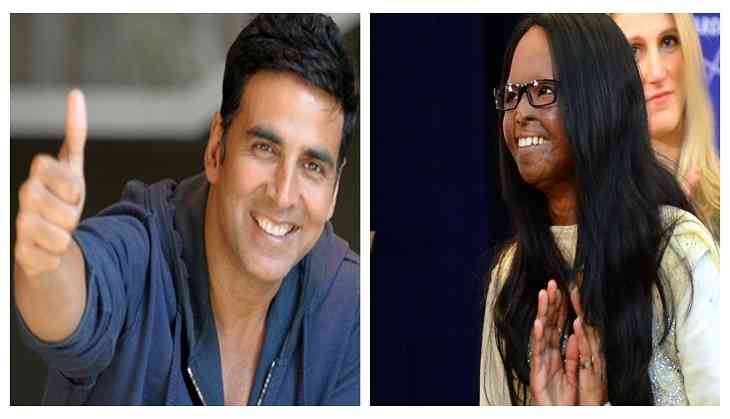 Laxmi Agarwal, an acid attack survivor and activist who was in trouble as she was having no jobs and was also facing financial problems. But, now, the 30-year-old activist job hunting has come to an end when she started receiving several job offers since Tuesday.
Earlier, Hindustan Times has brought her problem in front of everyone and wrote about her difficulties for finding jobs and also has been unemployed for a year now. As soon as the people come to know about her problem, soon she starts getting a job offer and also people started helping financially as well. The big help that she has received, from the Bollywood's Khiladi Akshay Kumar, who has given her a help of 5 lakh rupees. Yes, Akki has transferred the amount into her account after know about her condition.
Akshay Kumar said that 'my contribution is a very small gesture.' His idea behind the help is to help the Laxmi should be able to find a job with dignity and also nurture her child without any worries, Akshay added. 'I wish people realise that when a person is in need of livelihood, medals, awards and certificates don't pay the bills. It's important to support through practical means,' Kumar said.
Laxmi also said that 'I am overwhelmed and can't express how I feel.' She also added that 'I and my daughter are not alone.' Laxmi has received more than 200 calls since Tuesday. Even many people on social media raised their hands to support her, said HT reports.
Not only Akshay Kumar but she has also received a help of Rs 10,000 from a man, who has deposited the amount in her account. Also, an unknown man from Kashmir also sent her Rs 15,000 and a journalist sent her Rs 16,000, Laxmi told. Even many people have also asked her account number for help.
Now, Laxmi, who has been unemployed for years, has been flooded with job offers.
However, Laxmi and her 3-year-old daughter are living in two-room accommodation in east Delhi's Laxmi Nagar. She has been separated from her live-in boyfriend and fellow activist Alok Dixit, a few years back.
Also read: Housefull 4: Akshay Kumar and Kriti Sanon to recreate Baahubali romance between Prabhas and Anushka Shetty but in the most funny way!