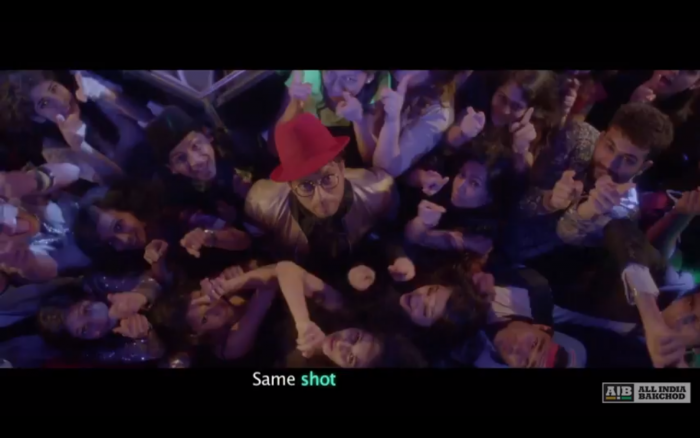 What are the key ingredients that make a party song? Half-naked girls, champagne bottles, lots of lights, pool party, and women dirty dancing in skimpy clothes.
Irrfan Khan's 'swag-iest' avatar is ready to take on every Bollywood party number with Every Bollywood Party Song.
Not just Yo Yo, Irrfan brilliantly pokes fun at the Indian censor board which gives a green light to vulgar lyrics and crude videos without any advisory to watch. The spoof sheds light on misogyny, racism and vulgarity in party songs being made in Bollywood.
In the video, Irrfan explains why he doesn't do party songs. He talks about stereotyping and goes on to speak about the regular 'must-haves' that constitute these songs.
In its latest post, AIB posted a picture saying ," In our latest video, the AWESOME Irrfan Khan teaches us how to do a typical Bollywood Party Song."
In the lead up to the song, Irrfan says that he is capable of doing anything because he's "got swag". He is then reminded by AIB fellows about that one thing he has never done before. A party song.
Brace yourself to watch this swaggy video: