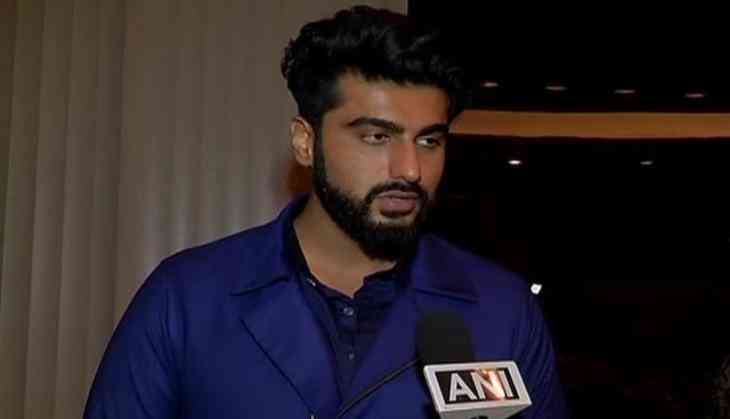 After 5 yrs got an opportunity to work with 'open-minded' filmmaker Mohit Suri: Arjun Kapoor
Actor Arjun Kapoor, who is collaborating with ace filmmaker Mohit Suri for the first time in the upcoming film 'Half Girlfriend', is all praise for the 'Aashiqui 2' director.
During an exclusive conversation with ANI, the 'Gunday' actor said Mohit was among the directors he always wanted to work with.
"I have always wanted to work with Mohit Suri. When I signed with Yash Raj, I was told to make a list by Aditya Chopra of the ten directors I wanted to work with and Mohit Suri was one of the names. I had actually met Mohit before I became an actor and at a time when he was making crook, I asked him to audition me, I wanted to work with him. I really like his films and at that point, he told me he was not looking to start a film with newcomers, but I will and now as a fate would have it five years into my career I finally got a chance to work with the director I really wanted," he said.
Further, while lauding Suri, The Ki and Ka actor said, "He surprised me because I thought he will be amazing but he is beyond that. He had lived Madhav Jha's character a little bit more than I have. He has lived with every step I have taken, he is such a nurturing and open-minded director. He is a team man, he is the leader yet he is vulnerable enough to let you come and say do it in your way I was wrong you wrote. He takes everyone's opinion into account and he is very considerate about his team. He treats actors like his own children's and I have experienced it. He actually breathed and lived the characters of Riya Somani and Madhav Jha."
Based on Chetan Bhagat's bestselling novel of the same name, the film marks the third outing of Shraddha Kapoor and Mohit Suri. The two had earlier worked together in films like 'Aashiqui 2' and 'Ek Villian'.
When Shraddha was asked about her collaboration with the filmmaker for the third time, she said, "I do feel that he always brings out best in me. I am very glad that he thought of working with me for the third time in this film. I hope to do many more movies with him. Actually, I don't have words to describe this synergy between him and me but I know there is something special we share. I would not say I am lucky for him or he is lucky for me I feel it's really beyond that."
On a related note, Mohit Suri's directorial ' Half Girlfriend' which is an adaptation of Chetan Bhagat's bestselling novel of the same name, will see Arjun in the role of a Bihari boy whereas Shraddha will be seen playing Riya Somani, a rich Delhi brat in the film. The movie is all slated to hit theatres on May 19.
-ANI