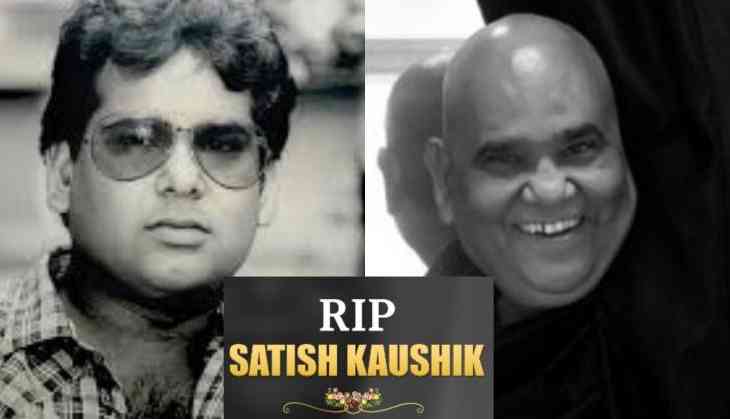 Satish Kaushik was a well-known figure in the Indian film industry
Satish Kaushik, a veteran actor-director who made immense contributions to the Indian Film industry, passed away on Wednesday at the age of 67. The news of his sudden demise was shared on Thursday morning by his close friend, actor Anupam Kher, through a tweet in Hindi.
Condolences from across the country
Upon hearing the news of Kaushik's death, actors and politicians from across India paid their respects to the departed soul. Haryana Chief Minister Manohar Lal Khattar, Shiromani Akali Dal (SAD) President Sukhbir Singh Badal, Uttar Pradesh Chief Minister Yogi Adityanath, and Punjab CM Bhagwant Mann were among those who expressed their condolences.
Tributes and prayers
In his tribute note on Twitter, CM Khattar wrote, "May God give him a place in its divine feet and give strength to the family to bear this huge loss. Satish Kaushik will always be remembered for his unmatched acting and direction."
SAD President Badal also shared his condolences, calling Kaushik a "wonderful actor, comedian, screenwriter, director & producer."
UP CM Adityanath tweeted, "The demise of eminent actor and film director Mr. Satish Kaushik is extremely sad and an irreparable loss to the film world. May Lord Shri Ram give place to the departed soul in his holy feet and strength to the bereaved family members and his fans to bear this immense sorrow. Om Shanti!"
Punjab CM Bhagwant Mann also expressed his sadness at the actor's passing, saying, "Satish ji will always be alive in our hearts through your art..."
Remembering Satish Kaushik
Born in the Mahendragarh district of Haryana, Satish Kaushik was a well-known figure in the Indian film industry. He was holding the chairmanship of the Haryana Film Promotion Board at the time of his death.
Kaushik was widely regarded for his acting and direction skills, and his contributions to Indian cinema will be greatly missed.