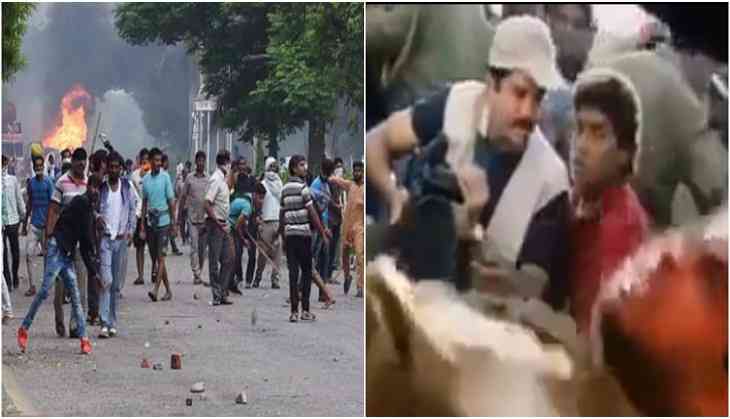 Earlier today, the Haryana Court charged Gurmeet Ram Rahim Singh of rape charges. This judgement came in a sexual exploitation case against him issued by two women followers in the year 2002.
Soon after the judgement came, the followers of the Dera Sacha Sauda came into effect violence erupted in Panchkula in Haryana. It not only happened in Haryana but the fire of violence spread to Delhi and Uttar Pradesh.
As per the reports, as many as 17 people have been killed and many have been injured. Not only this, as many as three railway stations, a power grid and petrol pumps in Haryana have been burnt. A lot of media personnels have also been injured during the protests.
While analyzing today's situation, we discovered that today's situation of violence has also been depicted a few years back in a Bollywood movie. Yes, we are talking about the movie 'Nayak' that starred Anil Kapoor, Amrish Puri, Rani Mukherjee, Paresh Rawal in the lead roles . A scene in the movie shows riots happening in the state and government taking no action against it.
Here is the scene from the movie:
Meanwhile #Haryana cm to policeman #RamRahimSingh #RamRahimVerdic pic.twitter.com/40AqQqx4lG

— Samarpan Sethi (@SamarpanSethi) August 25, 2017
Today's situation resembles the situation of the movie as the riots are going on in full swings. Buses and trains are getting burnt, people are getting killed, but according to the government the situation is still 'under control'.
We hope this rampage comes to rest and peace prevails in the country.