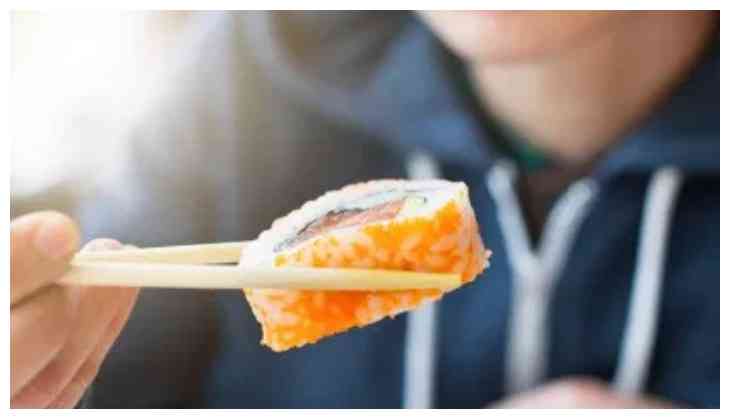 A woman was starving for food due to which she ate five-day-old sushi from a service station. She ate because no restaurants were open to order the food. However, the expired food became big trouble for her after she suffered hallucinations, insomnia, and incontinence for months.
According to mirror.co.uk reports, medics treating the woman, a 34-year-old identified as JC, were left shocked after they find the exact reason for her problems. During her treatment, medics discovered that the real problem is living in her gut.
Doctors found a giant tapeworm inside her stomach that had been reportedly lurking inside her stomach for nine months.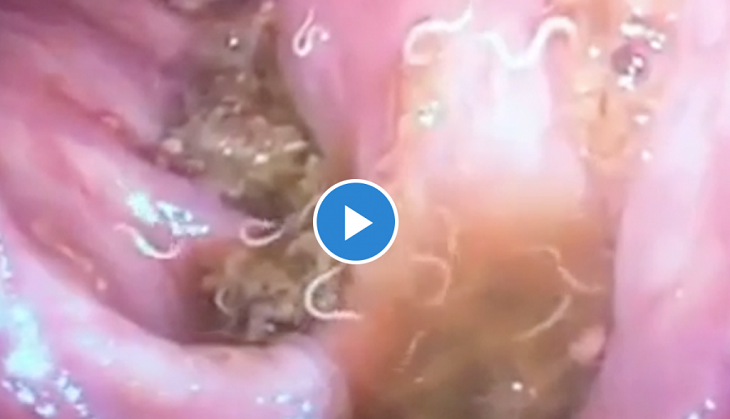 Reportedly, her symptoms started after she arrived home late from work and realized that she hadn't eaten all day. Therefore, JC tried to order food but no restaurants were opened, then she opened the fridge and spotted sushi that she bought five days ago from a service station, according to medical professor and YouTuber, Chubby Emu.
He told that the fish was a little sour but JC ate it by putting some soya sauce on it.
Also Read: Weird! This woman has 500 holes in her eyes and the reason will give you goosebumps!
JC spent months suffering from sleepless nights, anxiety, malnutrition, and hallucinations of bugs crawling up the walls and underneath her skin.
She was also started feeling that her heart was beating out of her neck. She also felt cramps in her stomach, and also felt shake before she went to the toilet.
Also Read: OMG! Mother panics as she finds huge black mark in her child's mouth; you won't believe what actually it was
Weeks after eating the sushi, JC told her husband that she felt like a fish was flapping around in her belly.
She underwent some treatments, blood tests, and examination, JC was rushed to the hospital where doctors realised that it might be a tapeworm and examined her stool. Doctors discovered thousands of tapeworms. They also found broken off segments of a tapeworm.
Doctors noticed the tapeworm as diphyllobothrim latum, one of the largest species that can infect humans and also grow upt[ 9 m long.
Also Read: Bizarre! Doctor finds mobile charger cord inside man's urinary bladder; know what happens next