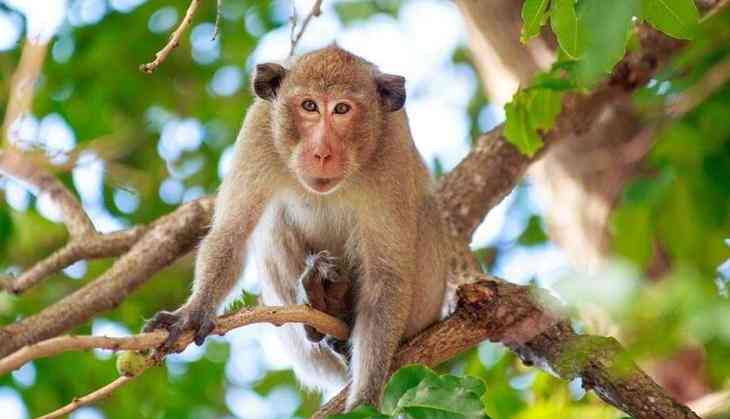 In a strange incident, a monkey took away Rs 1 lakh from a man riding in an autorickshaw.
The bizarre incident was reported from Jabalpur's Katav Ghat area, Madhya Pradesh, on Saturday.
The wild monkey took the money wrapped in a towel from the man who was travelling in an autorickshaw with two others, Hindustan Times reported. After snatching the money from the man, the monkey rained the huge amount on the road.
Also Read: Monkey dodges leopard attack to save his life [WATCH]
The monkey took the money when the autorickshaw was stuck in the traffic on the road and after a while, they came out to check why the traffic snarl. During this time, the monkey ran away with the towel which contained one lakh rupees, and climbed up a tree.
The animal then started shaking the towel which ended up with the money raining down all around. However, the owner of the money was able to collect Rs 56,000 only while the rest of the amount was nowhere to be found, a police official said.
There was no CCTV camera in the area due to which police could not identify who took the rest of the money.
Also, no case of theft was registered against anyone due to no evidence. It means the culprit in the case seemed to be just the monkey.
Isn't it a bizarre story? What do you think? Drop your comment…
Also Read: This cute video of monkey and goat has 16 million views; have you seen yet?