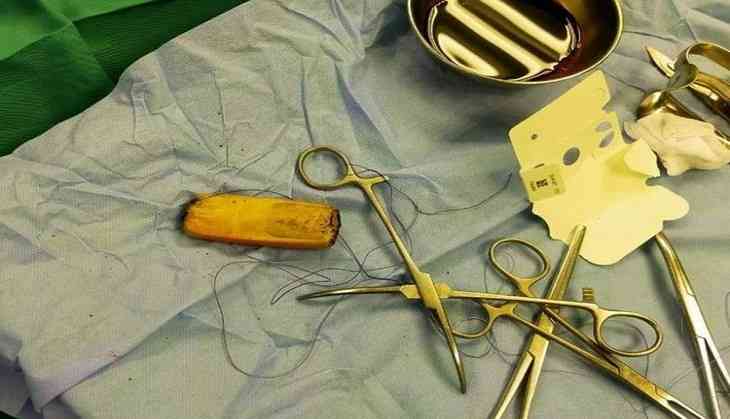 Man swallows mobile phone
A rare and bizarre medical case has been reported from Egypt where doctors left shocked after seeing a mobile phone inside a patient's stomach.
Know how it happened:
An unidentified man had visited a hospital with severe abdominal pain and the doctor wasn't aware that he had eaten the mobile phone. An X-ray report revealed that he was having stomach pains due to a device that he swallowed six months ago.
The man was suffering from severe abdominal pain due to his mobile phone and after six months, he decided to see a doctor at the Aswan University Hospital.
Also Read: Bizarre! Doctor finds mobile charger cord inside man's urinary bladder; know what happens next
In his X-ray and other medical reports, it was found that the man was having severe infections in his abdomen and intestines.
After examining his condition, doctors decided to conduct an immediate operation on the man for potentially life-threatening injuries including intestinal and abdominal infections.
According to Aswan University Hospital doctors, the phone was inside the patient's stomach for six months which caused a severe infection in his abdomen.
Mohamed El-Dahshoury, chairman of the board of directors of Aswan University Hospitals, said they had seen such a case for the first time in which a patient had swallowed an entire phone, according to United Arab Emirates media outlet Gulf Today.
Meanwhile, there is no update on the unnamed man's health. Also, it is not clear why he swallowed the entire mobile phone.
Also Read: OMG! Mobile phone explodes in man's pocket; CCTV footage goes viral