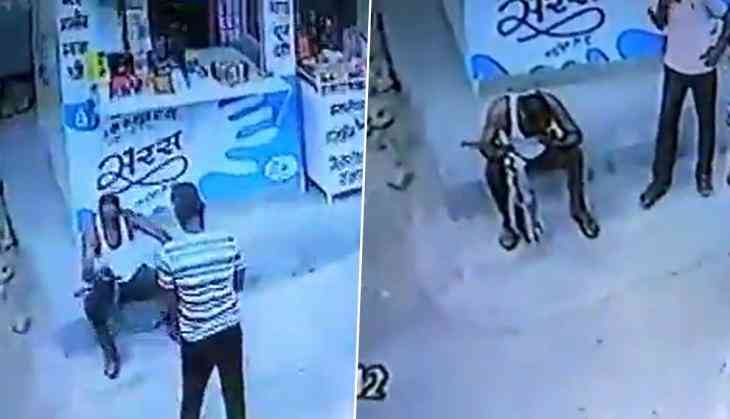 Man dies after being bitten by venomous cobra.
A 45-year-old man, identified as Vinod Tiwari had been catching snakes for almost 20 years in Rajasthan's Churu district. According to locals in the area, he used to leave the snakes in the forest after catching them. Tiwari died on Saturday after being bitten by a venomous cobra.
The shocking incident was caught on a CCTV camera nearby. The video displays Tiwari catching the cobra just outside a shop in the Gogamedi area of Churu on Saturday. The snake bites his finger when he tries to put it in a bag.
Watch the video below:
वीडियो राजस्थान के चुरु का है. सांप को पकड़ने आए विनोद तिवाड़ी ने जैसे ही कोबरा को बैग में डाला, कोबरा ने विनोद को काट लिया.

कुछ ही मिनट के भीतर विनोद की मौत हो गई. pic.twitter.com/VdqHcbapNS

— The Lallantop (@TheLallantop) September 13, 2022
Unfortunately, Vinod Tiwari died minutes after being bitten by the venomous reptile.
Vinod Tiwari was popularly known as 'snake man' in the area. Several people attended his funeral on Sunday.
In the meantime, a few days ago an old video resurfaced on the internet and netizens were just blown away. The video displayed three undaunted kids fighting off a massive snake which had wrapped itself around their pet dog. The video was shared on Twitter by user "figensezgin." The video featured a dog struggling due to the snake wrapped around its lower body.
Also Read: Man attemps to cross railway track even when signal was red; here's what happens next [Watch]