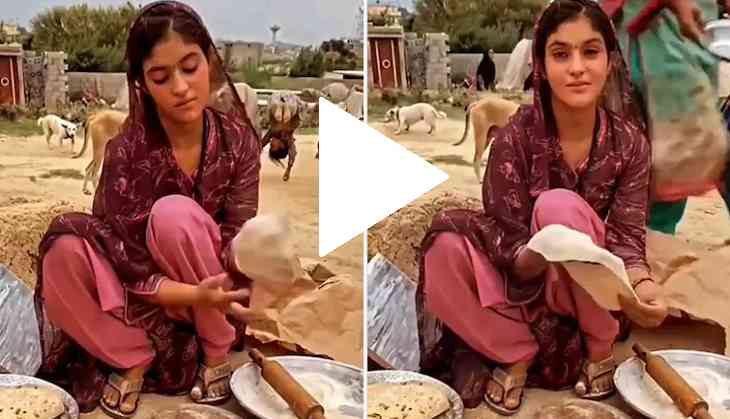 Viral video of girl making roti (Image Source: Instagram)
Social media is giving equal chances to its user to become famous. In the past few years, many common people have become an Internet sensation because of their unique talent. Once again, a video of a common girl took the Internet by storm for her roti's making style.
In the video, the girl can be seen smiling while making a chapatti. However, the whereabouts of the woman are unknown, but her beauty and charm have left netizens stunned.
Also Read: Amrita Rao recreates her epic scene from 'Vivah'; netizens call her 'naughty'
The infectious smile of the girl is making netizens crazy and become the point of discussion for all of them.
The video was initially shared by an Instagram account named jasmeen_sainii. The account has several videos of the anonymous girl making food items.
In the viral clip, the girl can be seen flattening the dough for chapatti and during her cooking, she is having a smile on her face. However, it is not known where the girl is from.
Since the video of the girl has surfaced on the Internet it has garnered over 2 million views on Instagram.
Also Read: This 'desi jugaad' of making a round roti without belan is winning Internet [MUST WATCH]