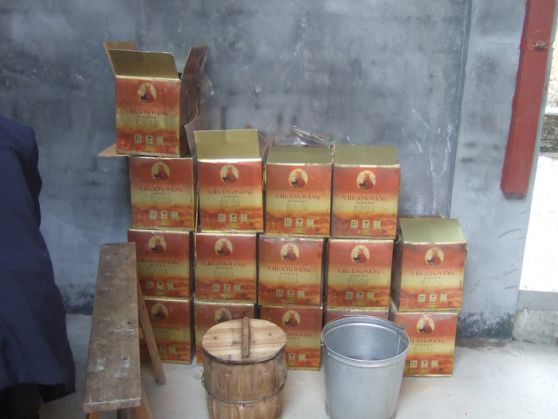 In China's Guangxi district, consumers of the traditional 'baijiu' drink found something surprising and potentially hazardous mixed in their drink.
Baijiu is an alcoholic beverage with 40-60 per cent alcohol by volume. In southern China, it is often made with glutinous rice, while in other parts of the country it is made with a variety of grains.
Two distillers in the city of Liuzhou were found mixing into their product a white powder-like substance called Sildenafil. Sildenafil is better known as the erectile dysfunction medication, Viagra.
More than 5,300 bottles of alcohol worth about 700,000 yuan (Rs 72 lakh) have been seized by investigators in Liuzhou. Investigations are continuing.
More than 50 mg of Sildenafil a day can qualify as overdose for an adult, with serious symptoms such as bladder pain, numbness, indigestion, itching, and even convulsions and loss of sight.
Recently, there have been serious questions about food safety in China. In June, more than 100,000 tonnes of years old smuggled meat was seized by the police. In 2008, milk adulterated with melamine had affected the health of 300,000 people.