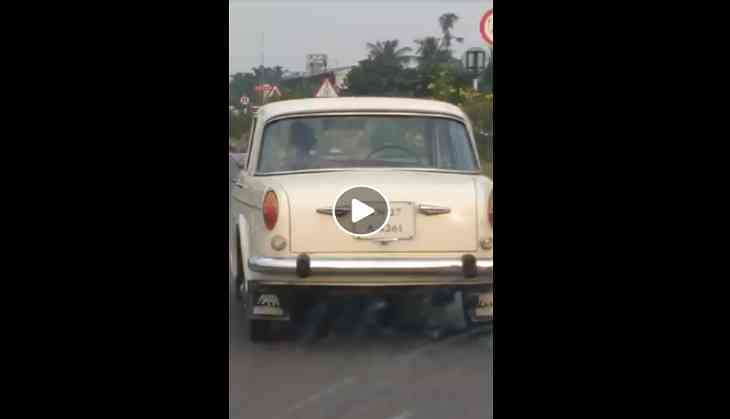 Social media user has a penchant for bizarre, crazy things on the Internet. One such surreal video is doing rounds on the Internet in which a car cruising along the road but with no driver.
The video of this driverless car has left many stunned and asking the question, who is driving the car?
Do you want to know? We'll tell you about it.
The short video was shared by a Facebook user, Tagore Cherry.
In the viral video, a Fiat with Tamil Nadu number cruised along the road, however, netizens left shocked and surprised after seeing that nobody was sitting on the driver's seat. Though, an elderly man with a face mask can be seen sitting on the passenger seat.
Tagore captioned this viral video as "Today, saw something. An old man driving his padmini car sitting in the passenger seat. How is this possible?"
The viral video has been shared over 3,500 times and garnered several likes and comments on FB.
Some people are saying that a ghost is riding the car while somebody calls it a 'driverless car'.
However, the curtain has been raised from this mystery.
Know who is driving the car?
A user revealed who is driving the car. He said, "I know him pretty well. That's how he drives. Sitting on the left and holding the steering on the right. Respect."
While the other wrote, "Have seen a video where all the controls are given on the opposite side. As in a driving school "Learning" car. ABC will also be to the co-driver.
Thanks to the users who solved this incredible mystery.
Also Read: Oh No! Woman falls out of car while filming a video for Snapchat; netizens call her 'stupid'